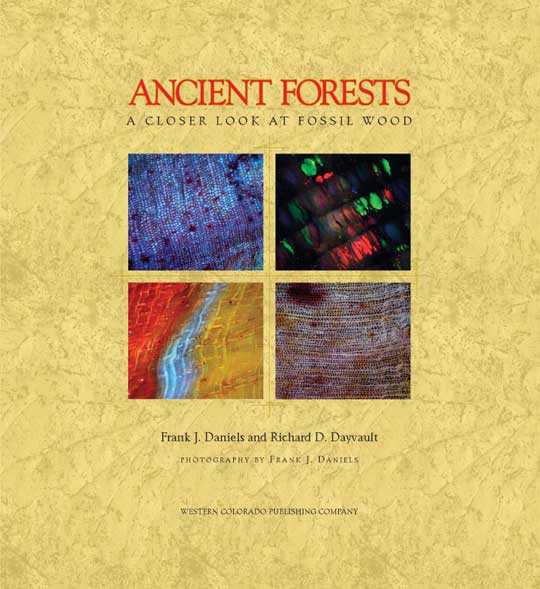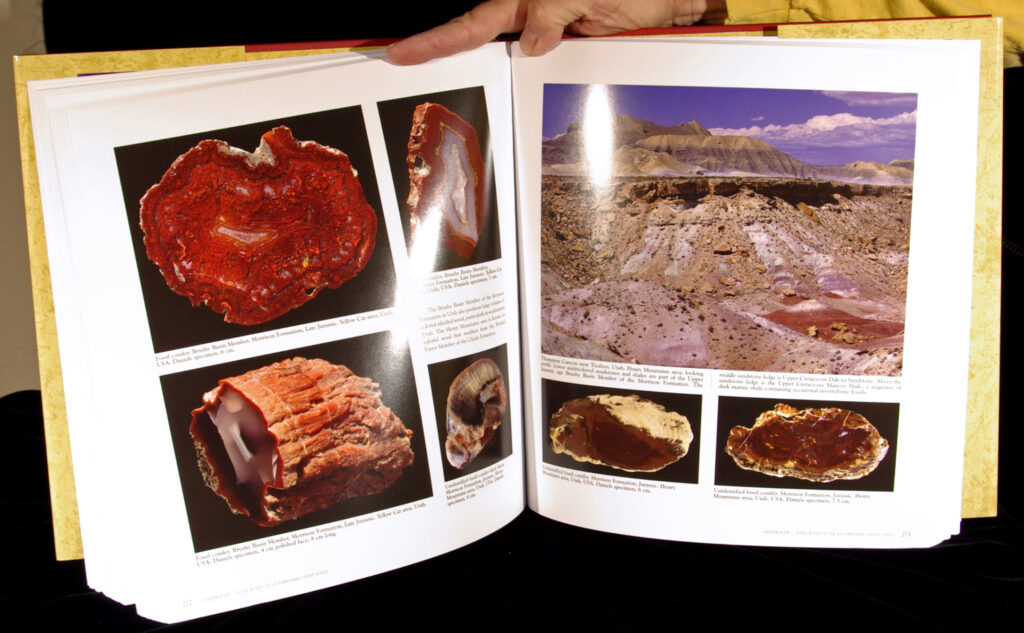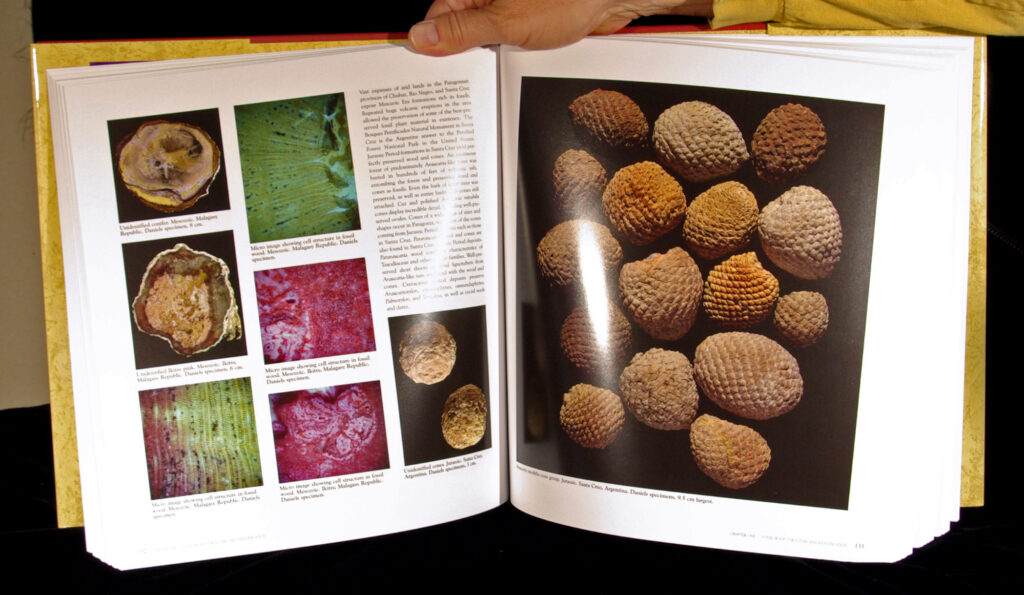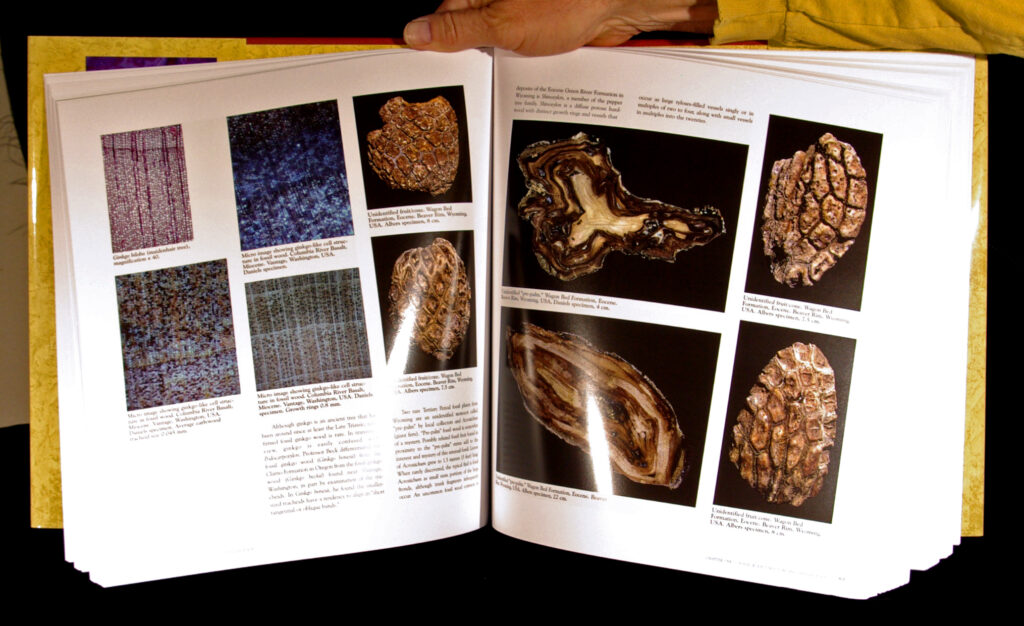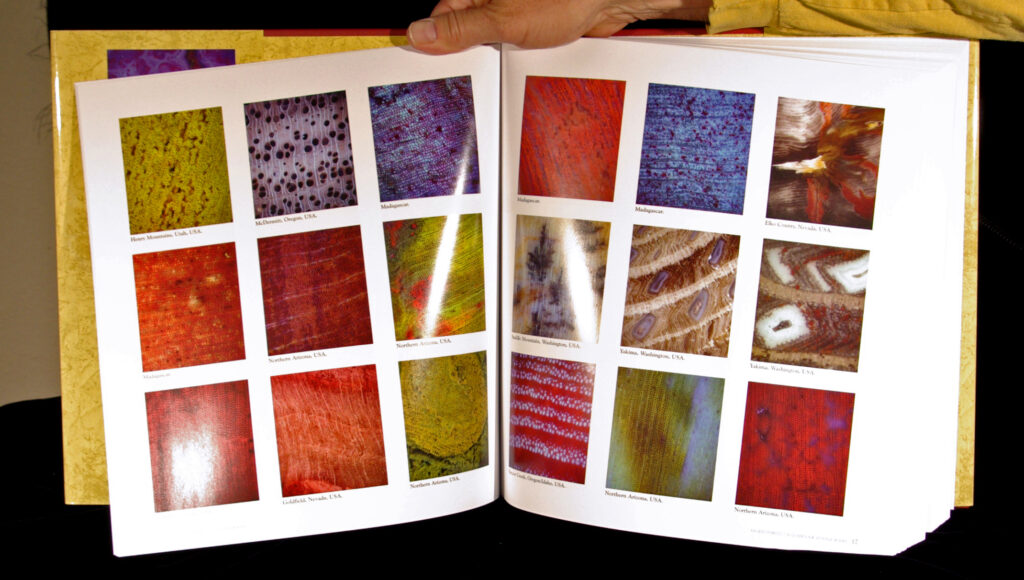 Ancient Forests: A Closer Look at Fossil Wood written by Frank J. Daniels and Richard D. Dayvault, photography by Frank J. Daniels. For Ancient Forests within the United States, the price is $125.00 with free postage by Media Mail. Add tax if you are in Colorado.  All prices are in US dollars.
Contact for book sales: [email protected]

Frank Daniels and geologist Dick Dayvault (Rocks & Minerals editor for 30 years) team up to explore the intricacies of fossil wood by leading the reader on an expedition into the micro world of fossil wood mineralization and cell structures. 1600 color photographs, charts, and diagrams, including 438 fossil wood micro images, 40 Geologic Landscapes ™, and 46 thin section micrographs from modern conifers and hardwoods. Enormous 11.25 by 12.25 inch, 7.5 pound book with 456 pages. Major chapters address fossil wood structure and identification, the process of wood transformation to stone, fossil woods from the western United States and around the world, and three major museum collections of fossil woods.

CHOICE: Current Reviews for Academic Libraries "The book is a photographic survey of most, if not all, of the major petrified wood deposits known to collectors worldwide. Highly recommended for all levels of academic libraries."

Rock & Gem "Amazing book. The remarkable full color photographs are the most detailed and extensive on the subject available."

FOSSIL NEWS "Any serious petrified wood collector, and every library, should own this book."

Rocks & Minerals "The presentation is excellent and useful…. Ancient Forests is highly recommended and certainly well worth the price."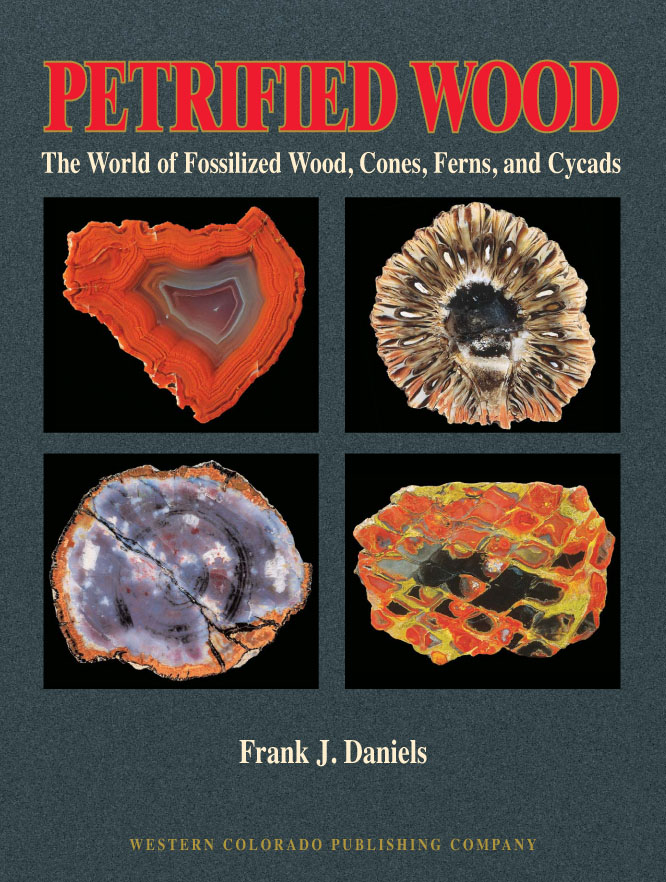 Petrified Wood: The World of Fossilized Wood, Cones, Ferns, and Cycads written and photographed by Frank J. Daniels, J.D. (editors: Brooks B. Britt, Ph. D. and Richard D. Dayvault, M.S.). This book is technically SOLD OUT, however a few copies are available for $500 US. Free shipping by USPS Media Mail within the United States, plus tax for Colorado deliveries. It was the number one best seller for books in the category of "Fossil Plants" (out of 600 books) for most of 10 years on Amazon.com. No extra charge for a signed copy but hurry as I am not getting any younger.