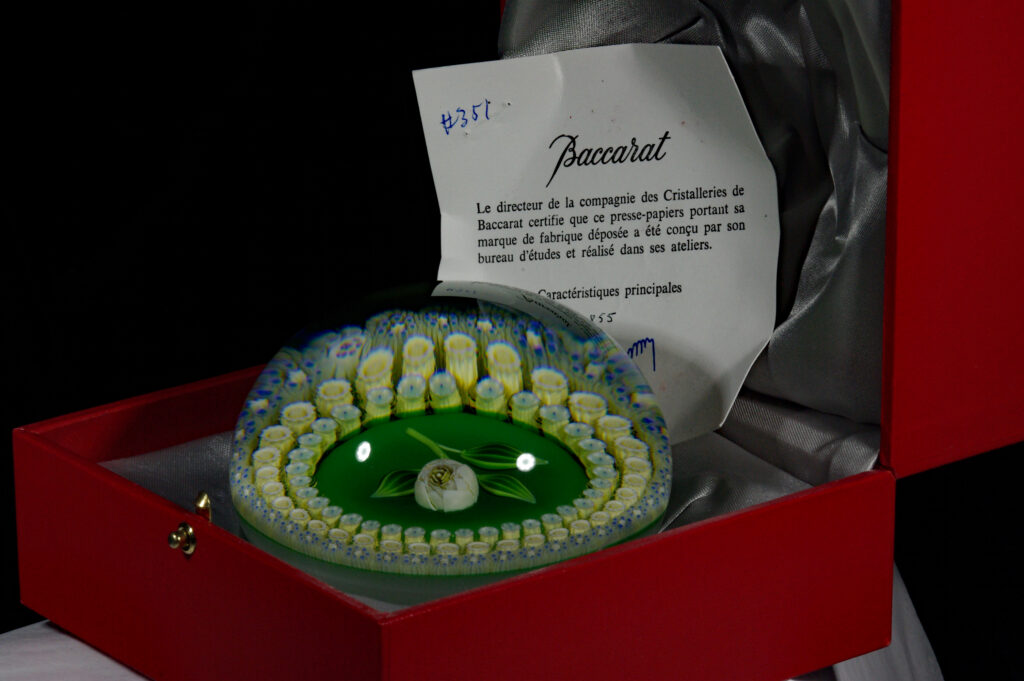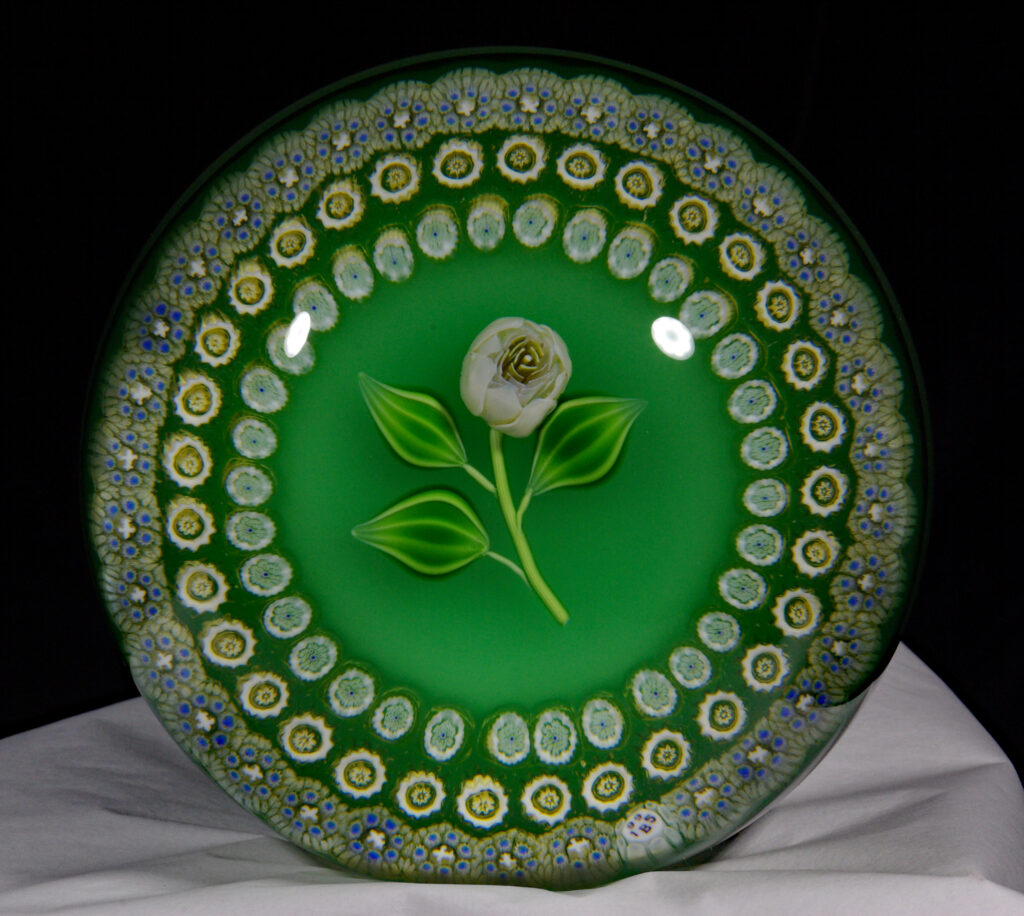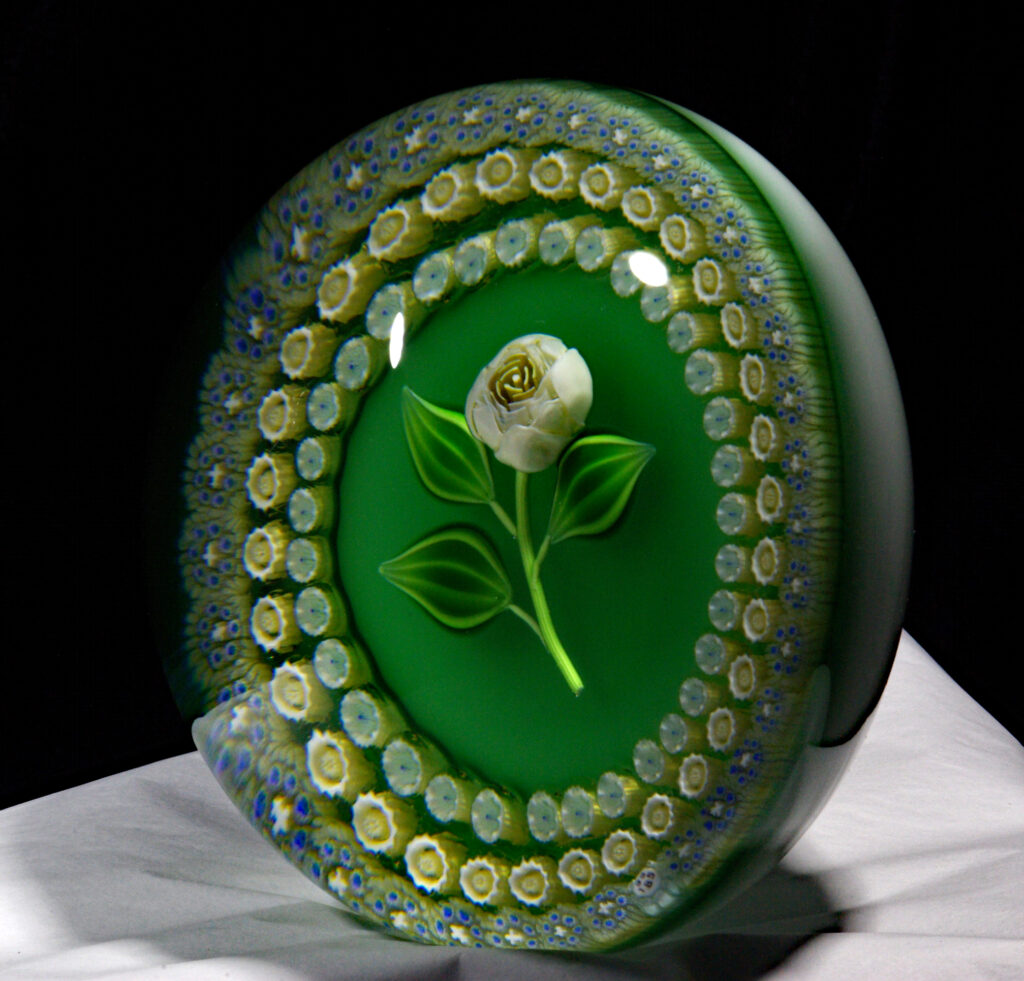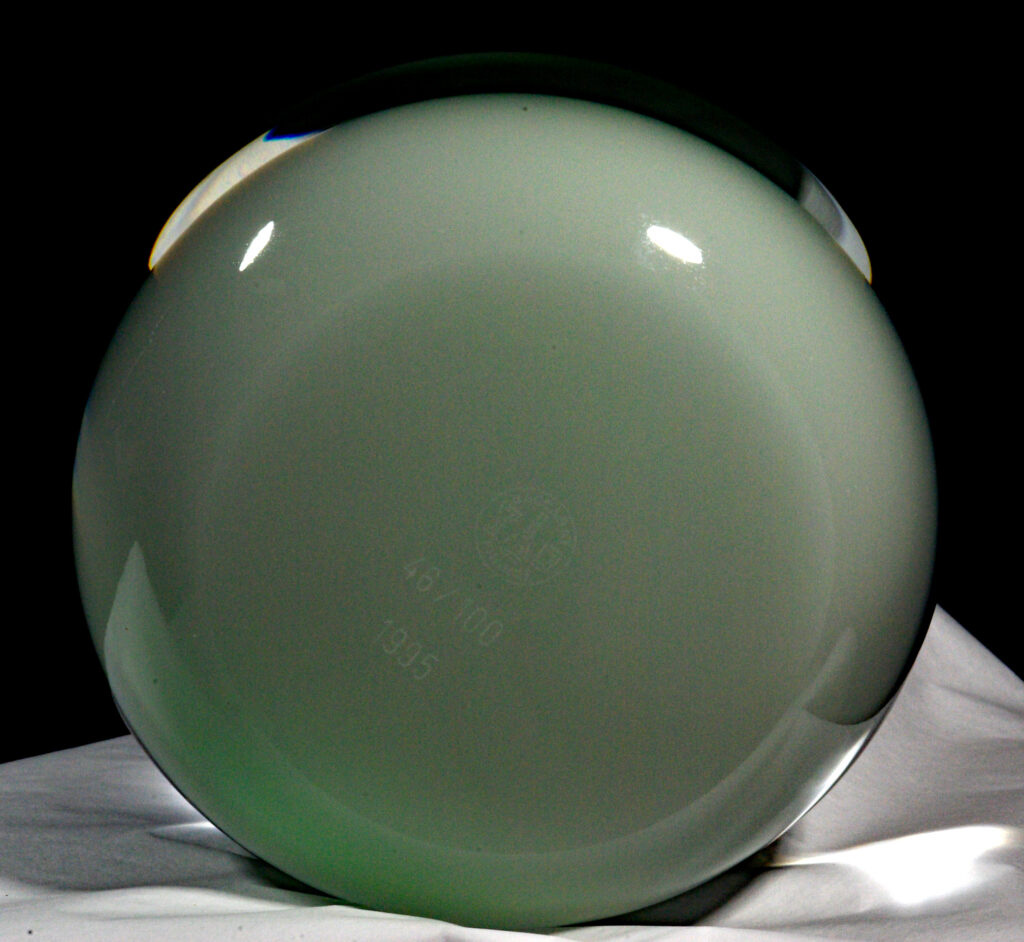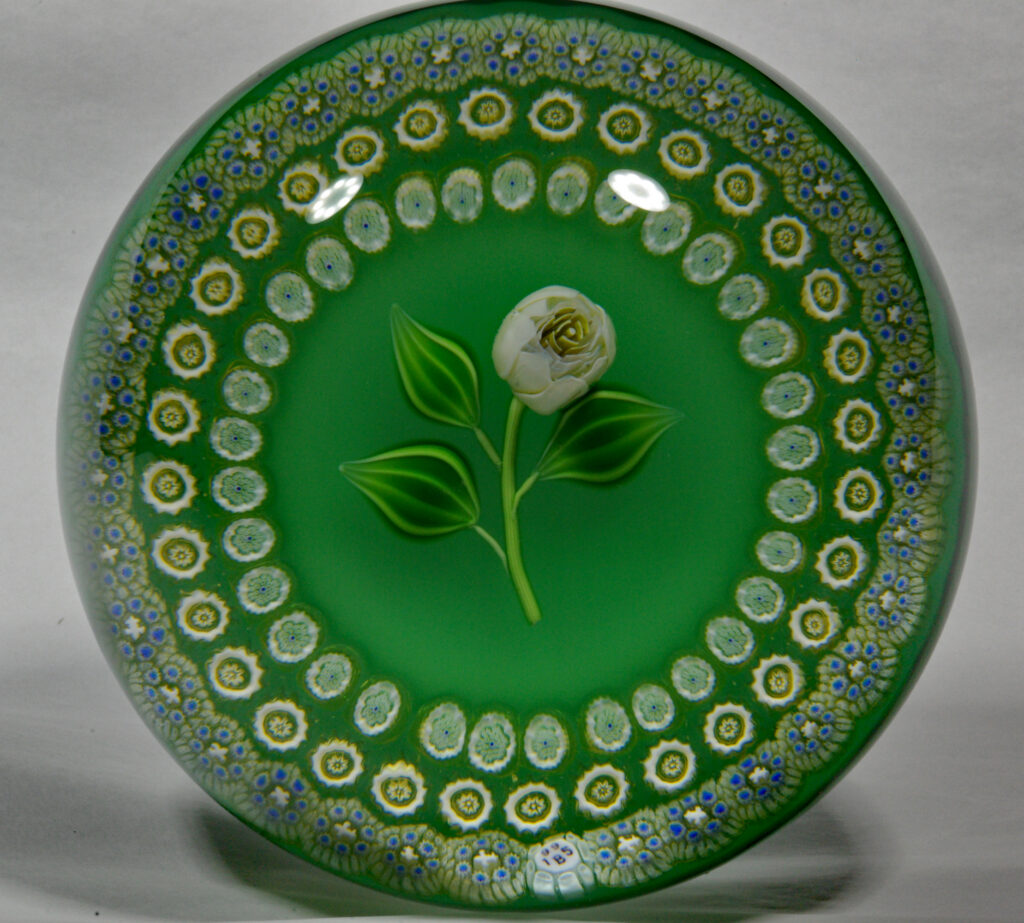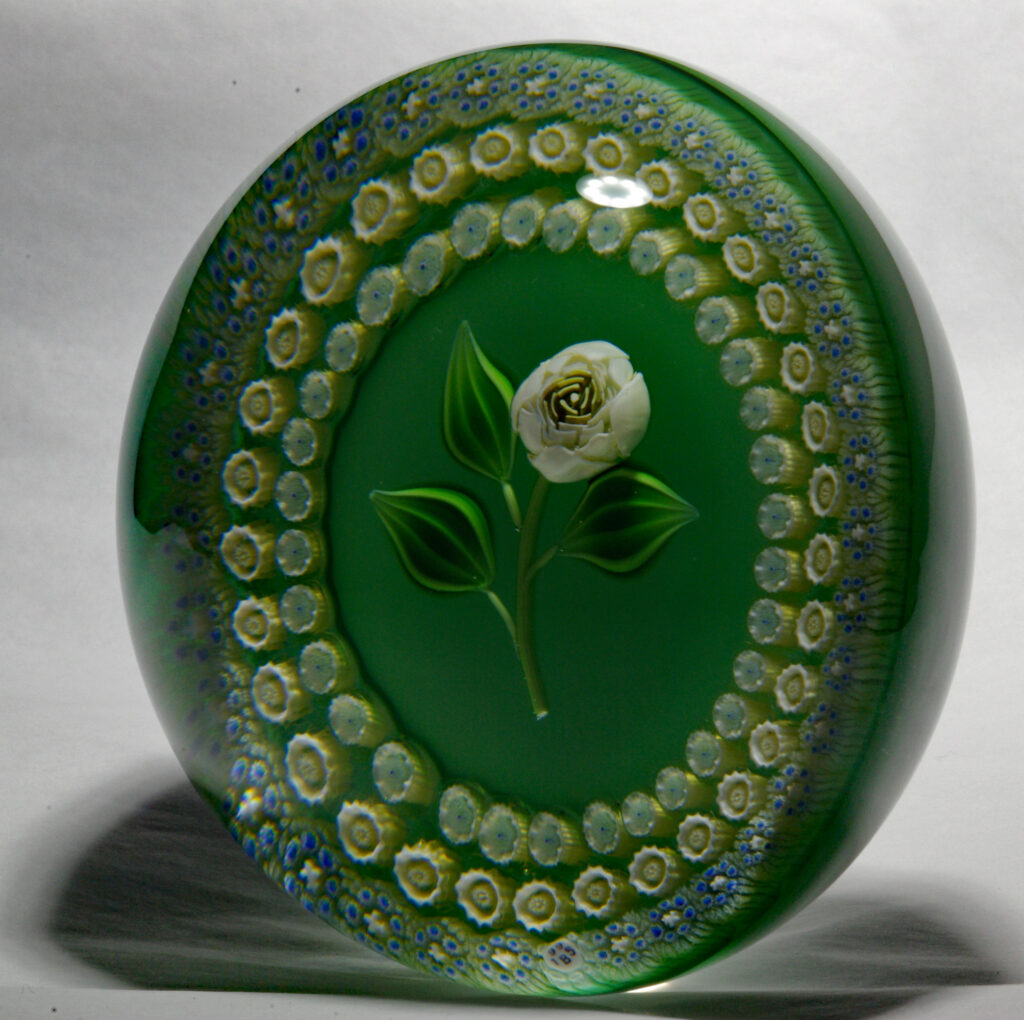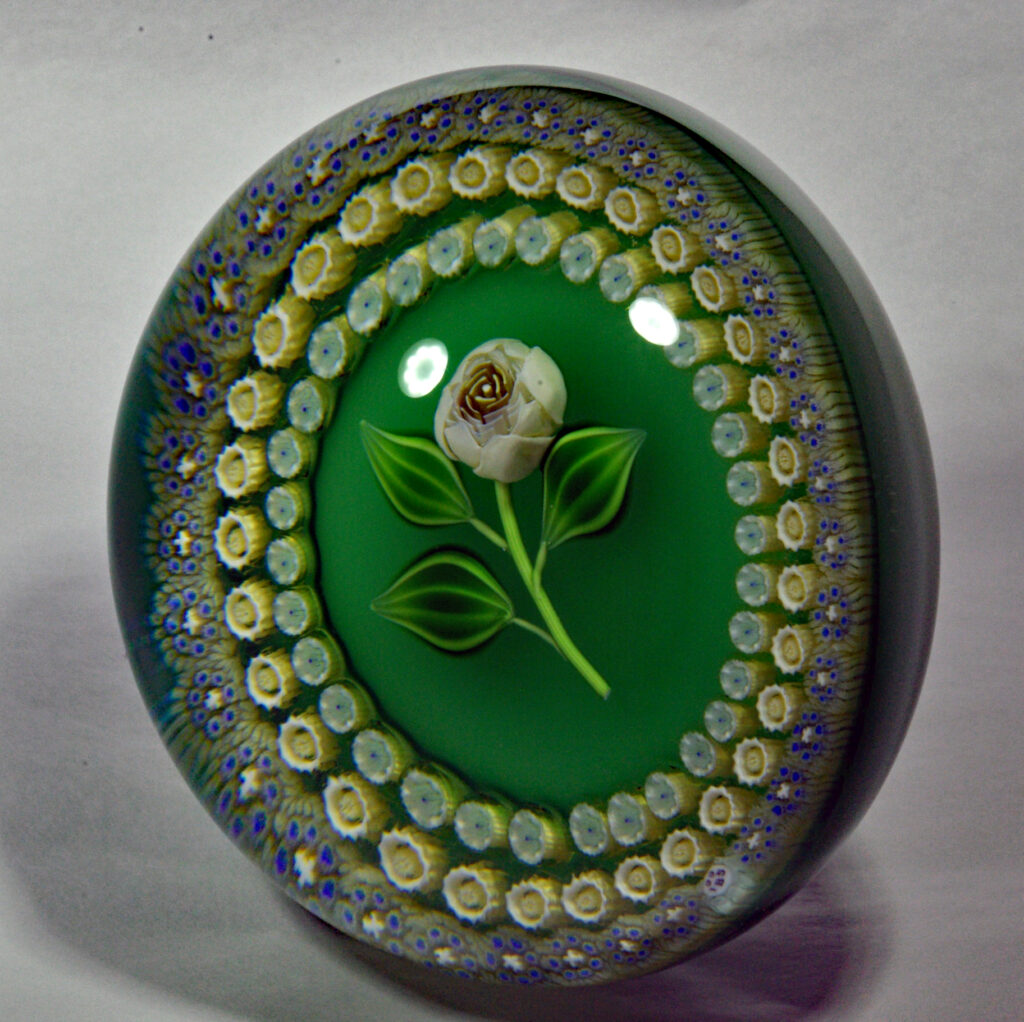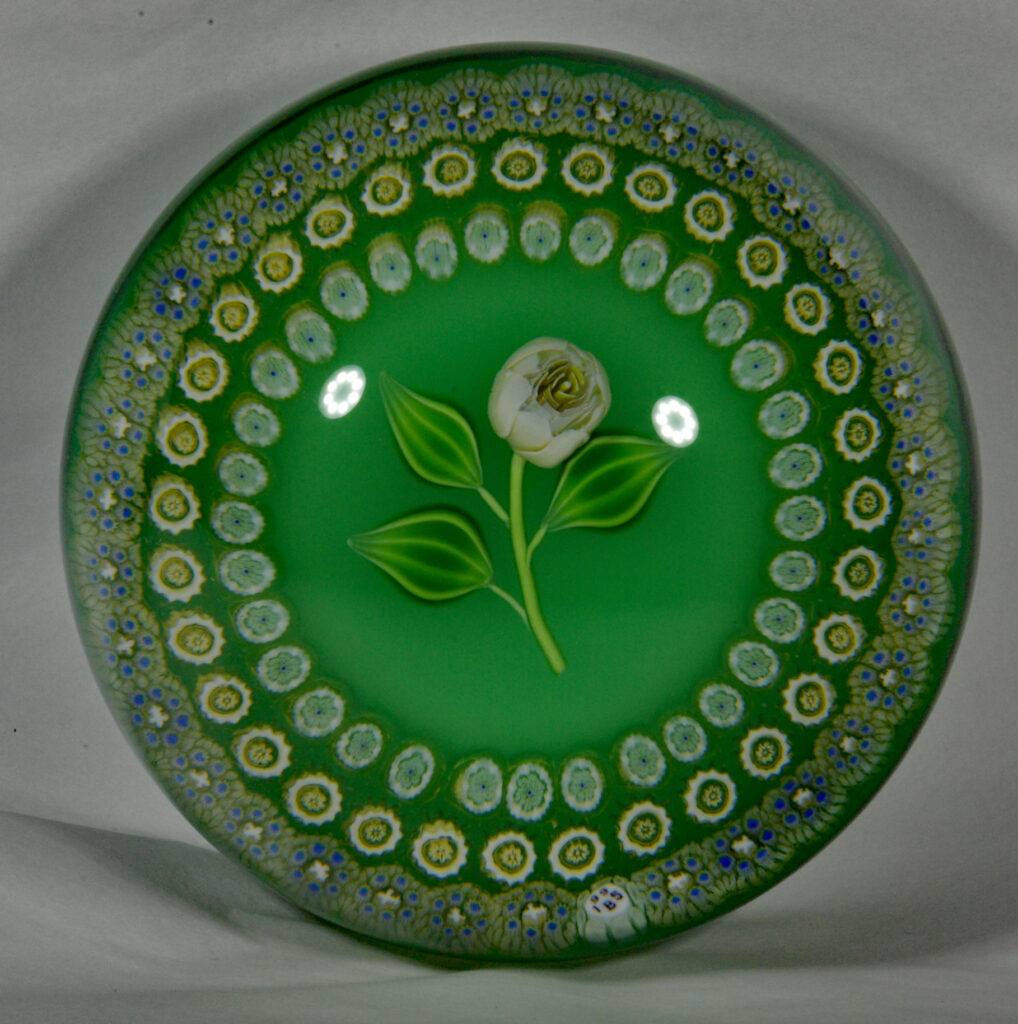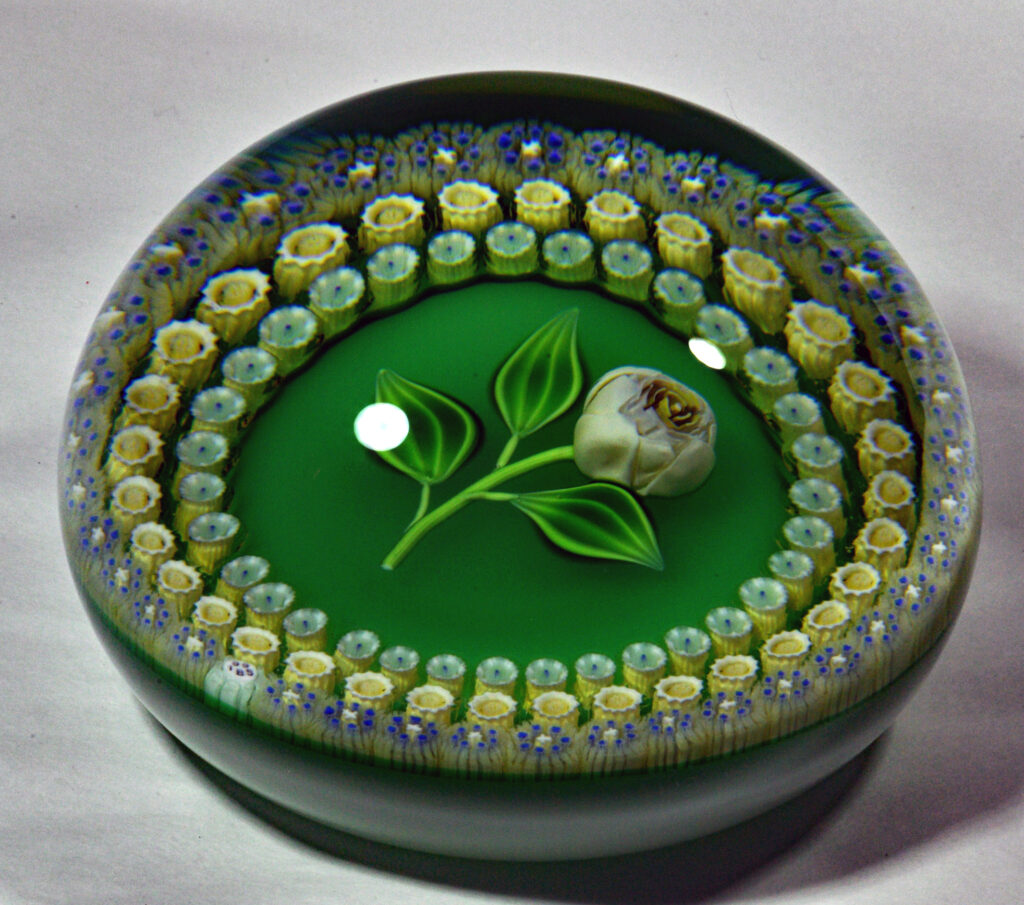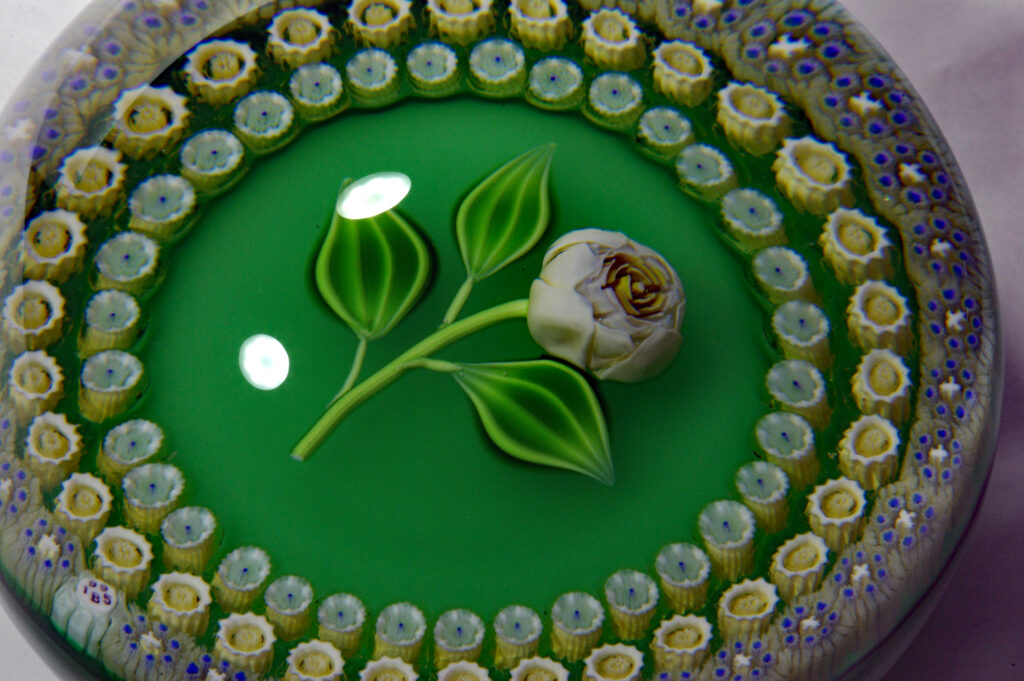 PW2799. Baccarat Modern Magnum Museum Piece 1995* Limited Edition of 100 – NUMBER 46. Perles sur fond vert. In 1995 Baccarat made seven limited edition weights – all of them rose themed (Coeur de rose) and four of the seven set within three rings of millefiori. The green ground over which the perfect white rose floats, is velvety in appearance, a result of laying the semitranslucent green over opaque white. This paperweight figures in pictured in Baccarat Paperweights: Two Centuries of Beauty by Paul Dunlop on page 225. Condition is excellent/pristine/could not be better. It is one of the greatest French paperweights from all ages. Limited edition of 100 and numbered 46/100 along with 1995 for the year and etched with the Baccarat logo. Comes with box and original certificate of authenticity. 3 5/8 (very large) inch diameter; 2 3/8 inches tall; the glass paperweight weighs two pounds. $1600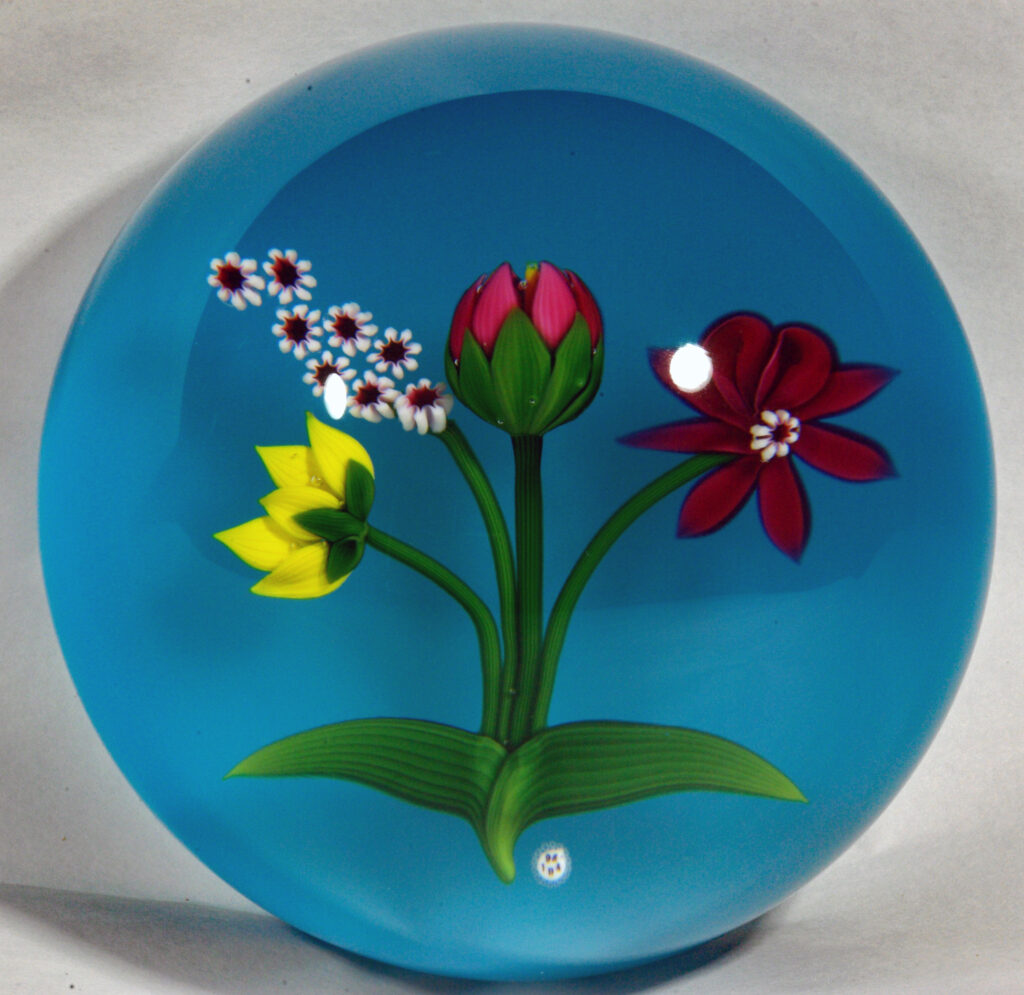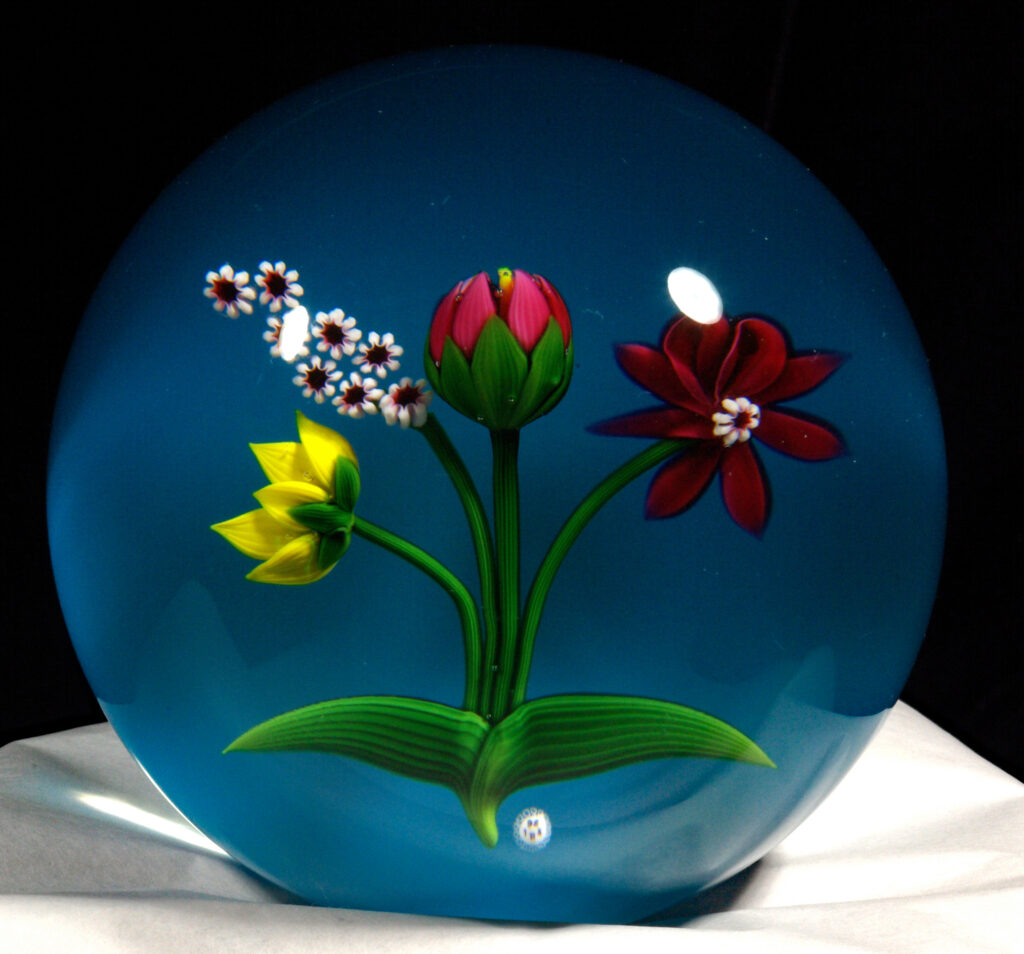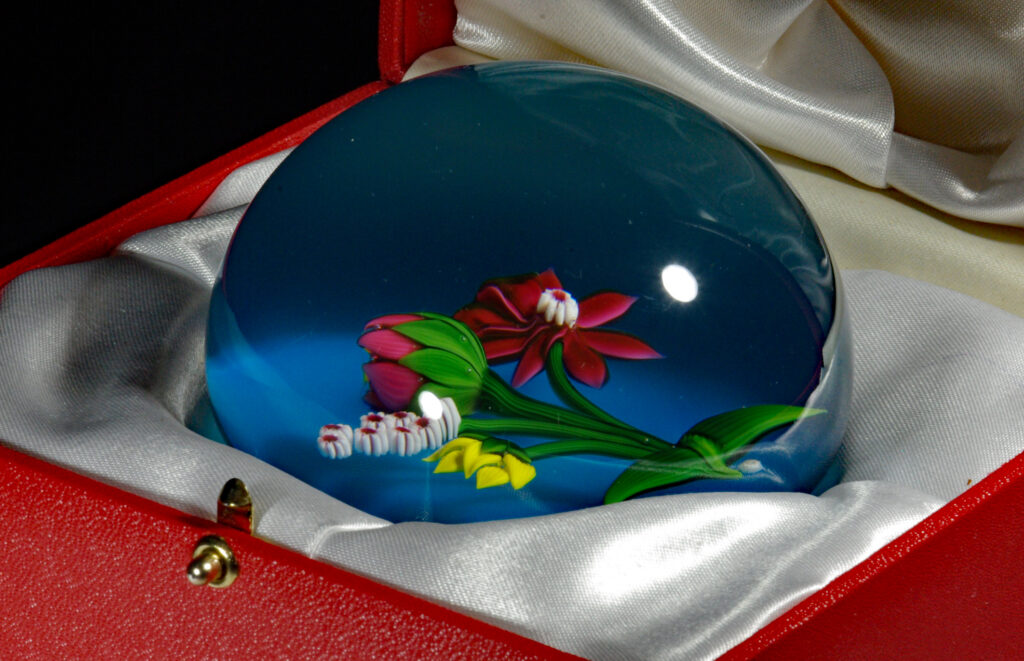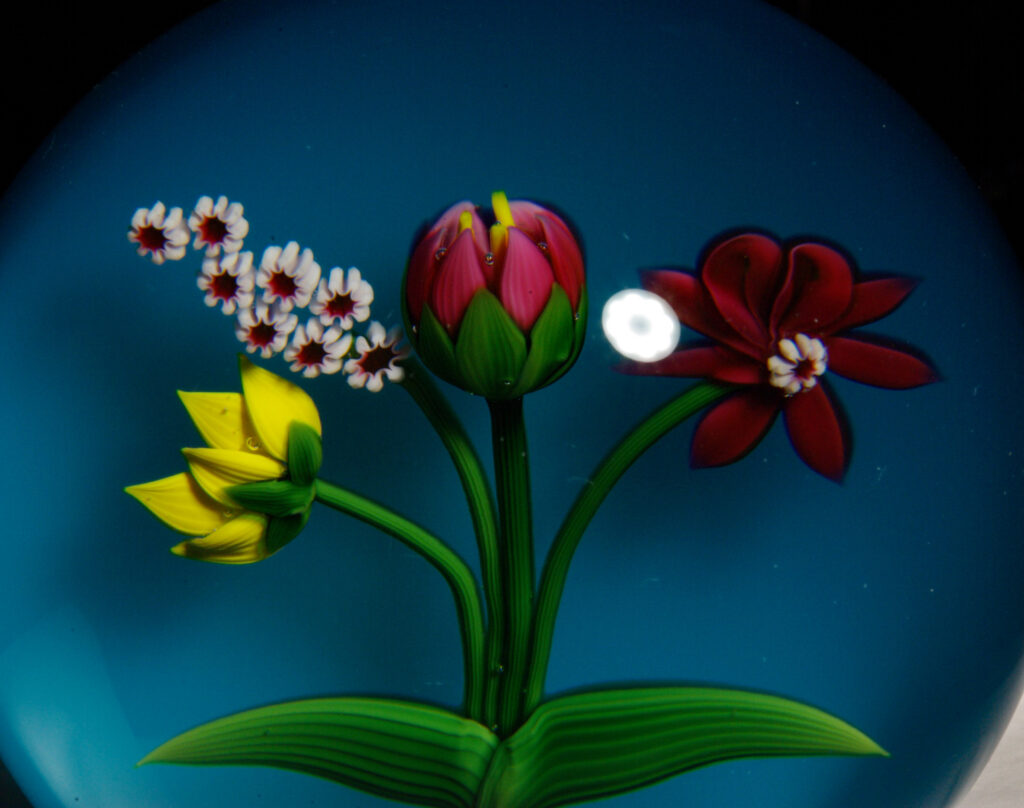 PW3046. Baccarat Modern MAGNUM Museum Piece 1988 Limited Edition of 200. Bouquet de fleurs sur fond bleu. Condition is perfect, as new. Box but no certificate. Engraved 1988 and 29/200; etched Baccarat logo.
3 1/4 inch diameter; 2 3/8 inches tall; one pound and nine ounces. $600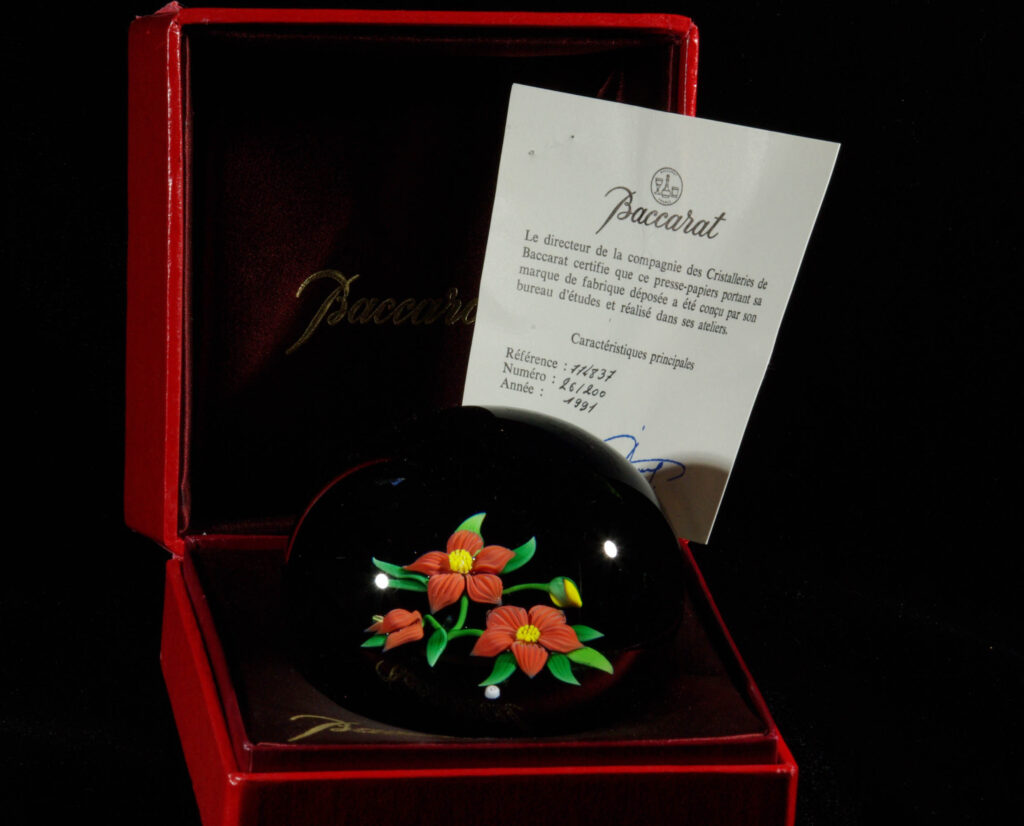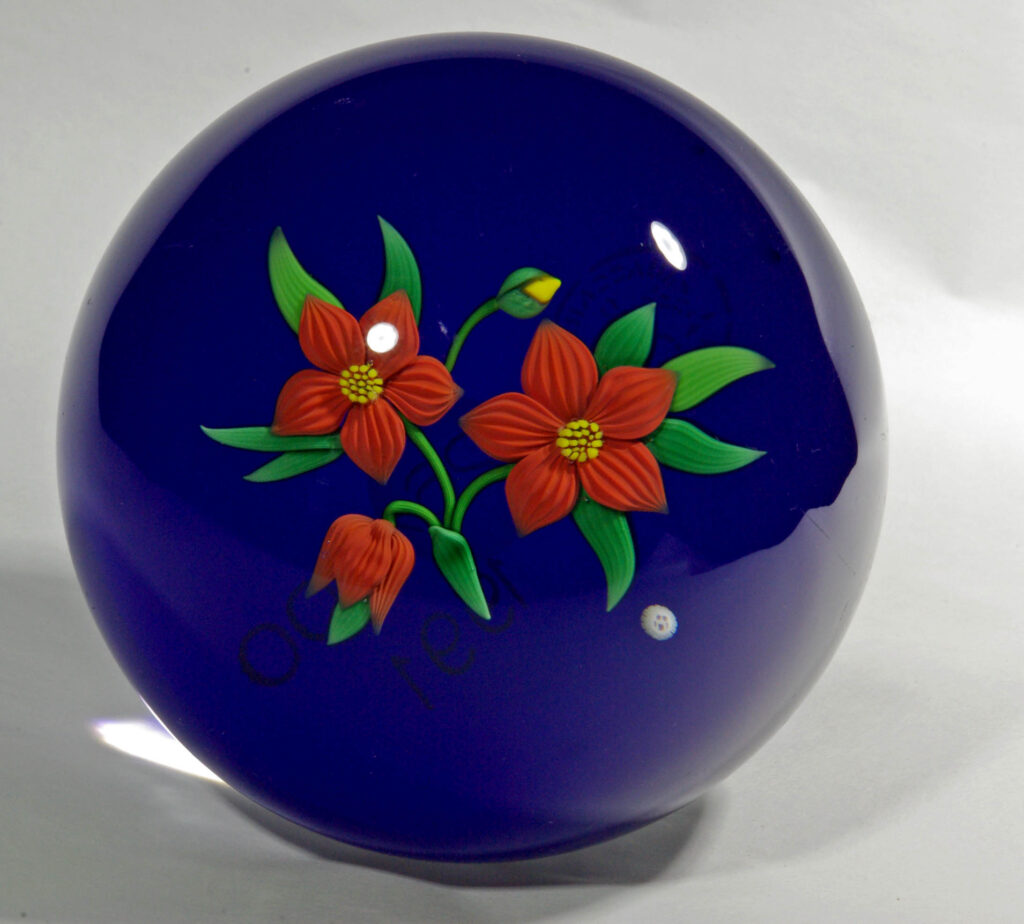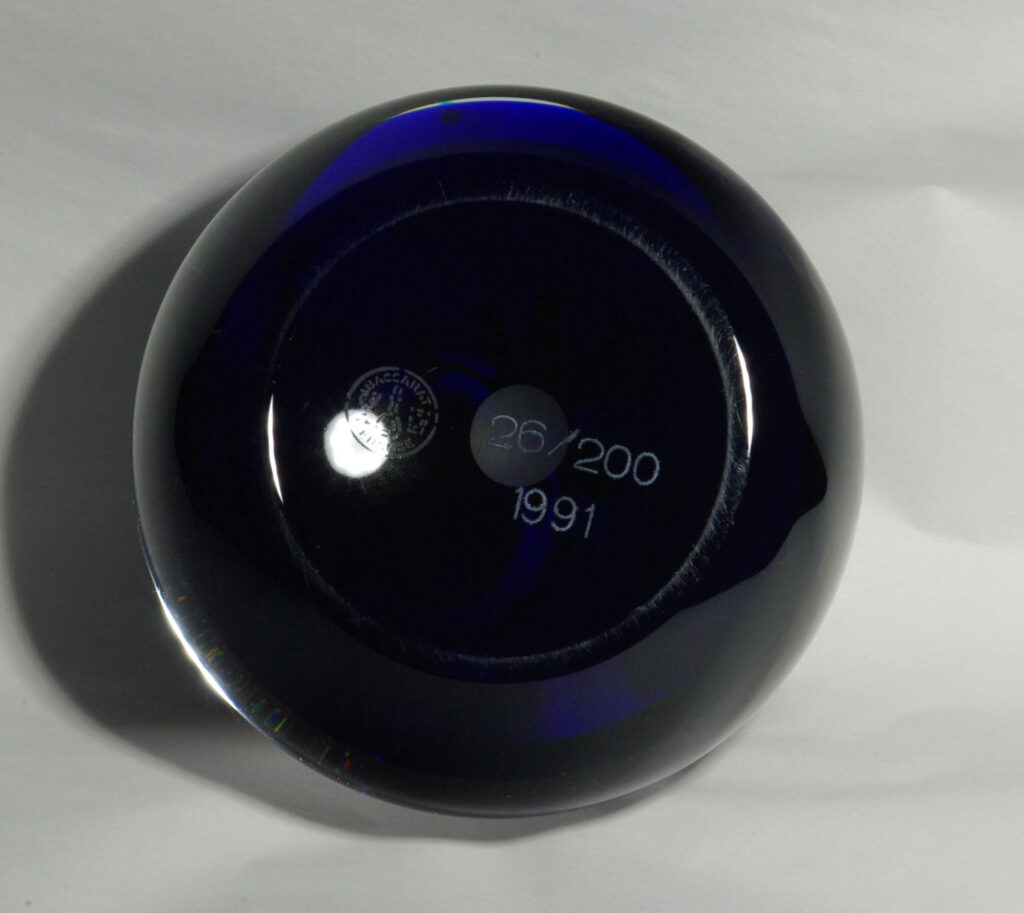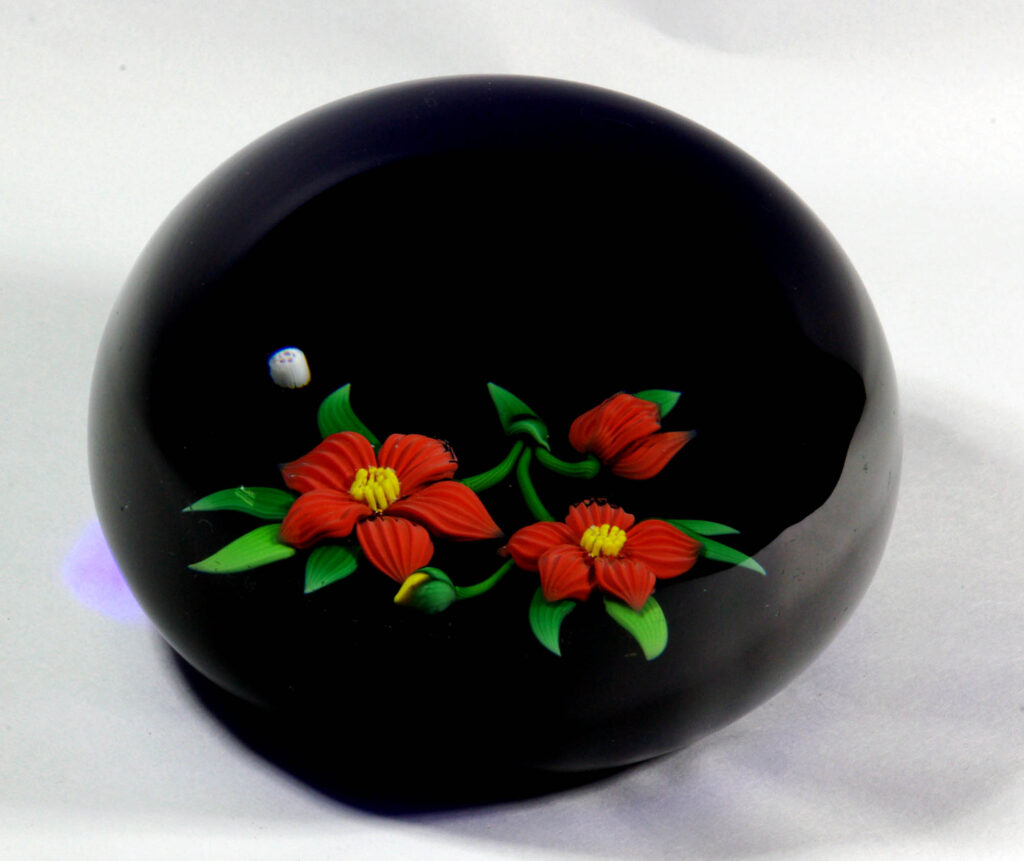 PW2746. Baccarat Modern Museum Piece 1991* Limited Edition of 200 – NUMBER 26. Red/Orange Impatiens on midnight blue ground.
This paperweight figures in the most complete Baccarat book ever published, Baccarat Paperweights: Two Centuries of Beauty by Paul Dunlop.
Condition is excellent. Limited edition of 200 and numbered 28/200 along with 1991 for the year and etched with the Baccarat logo. Comes with box and original certificate of authenticity. 3 5/16 inch diameter; 2 5/16 inches tall; this mesmerizing glass paperweight weighs one pound and nine ounces. $600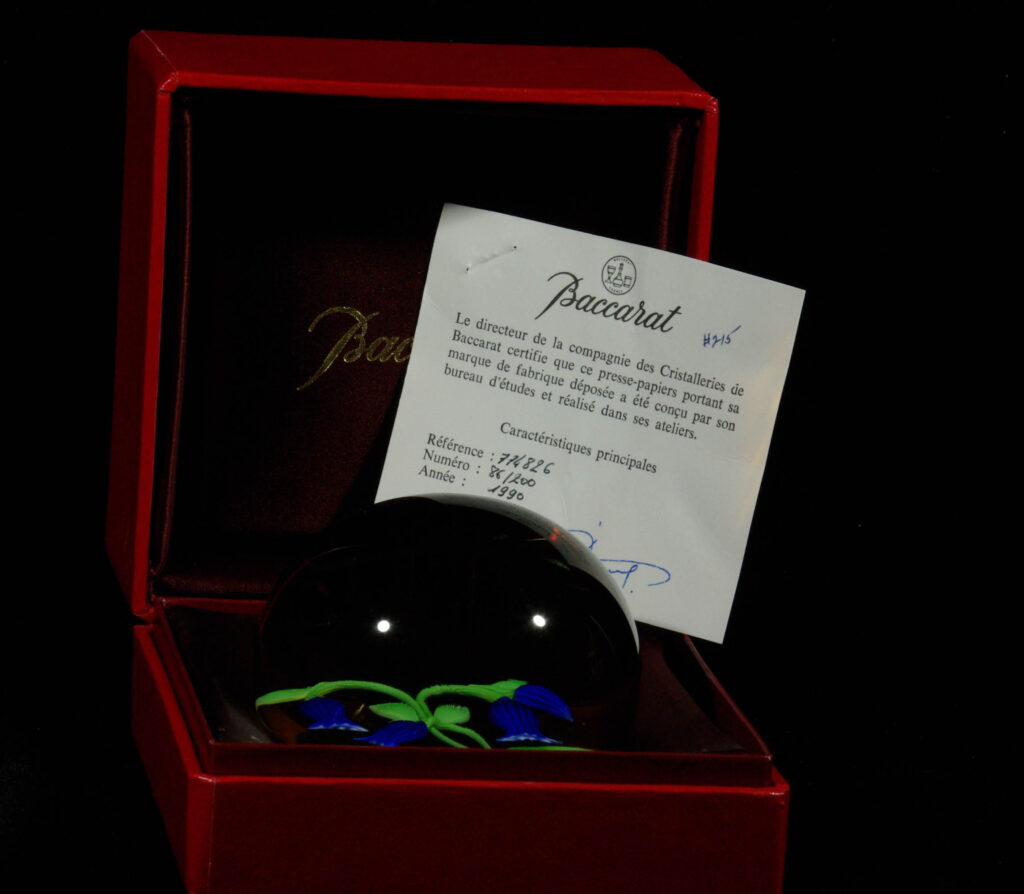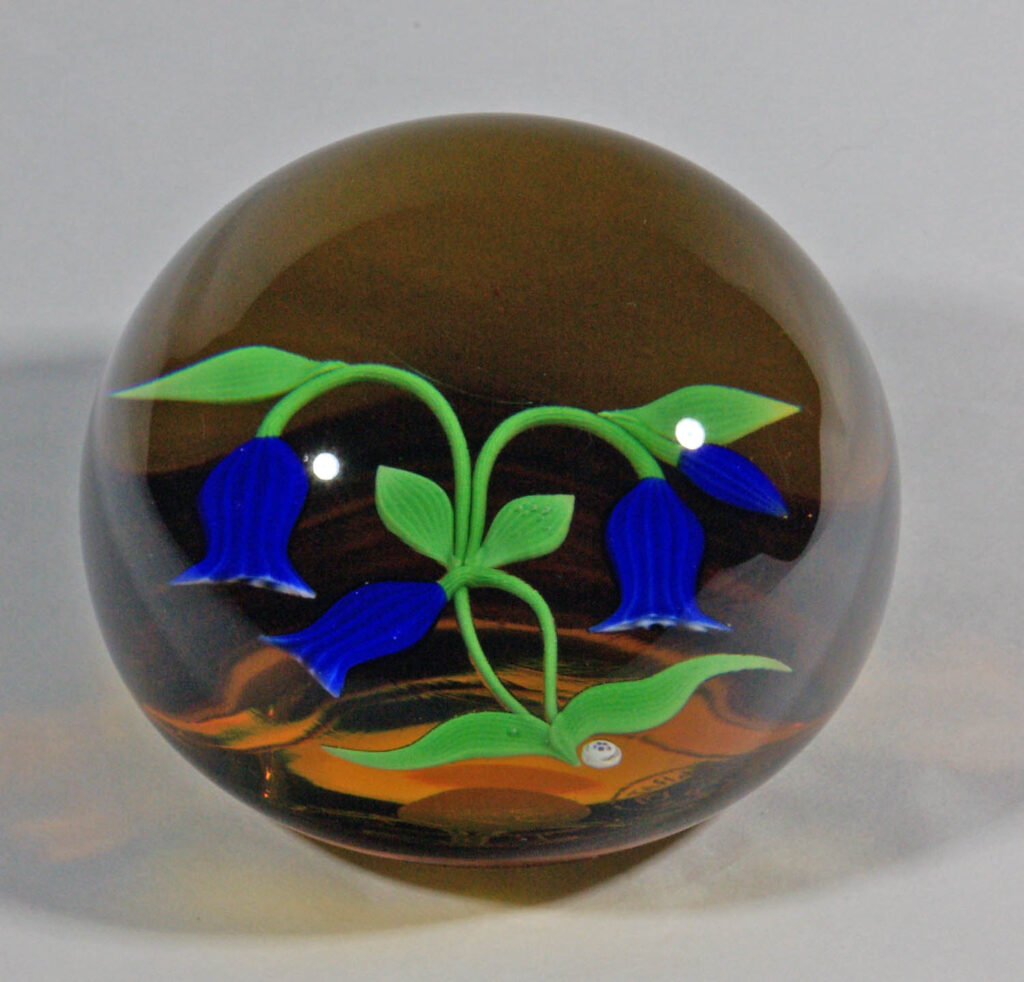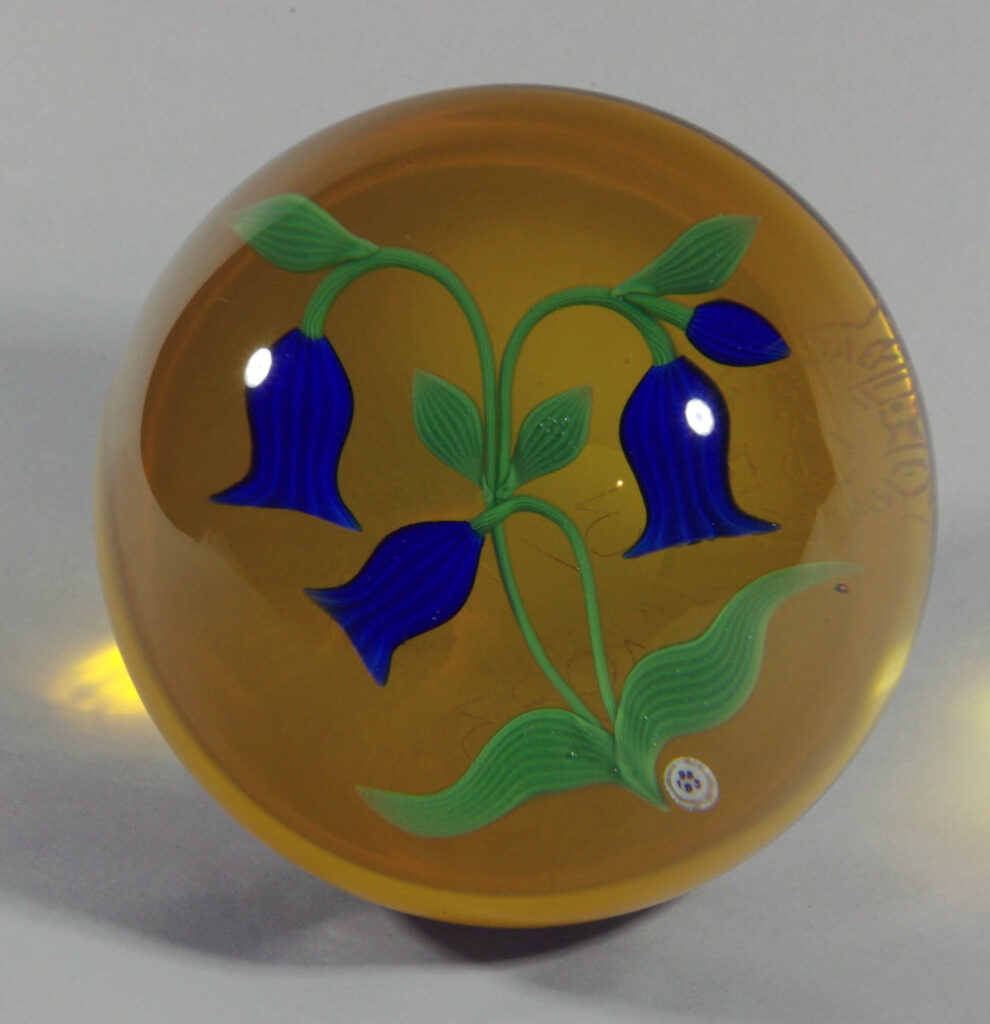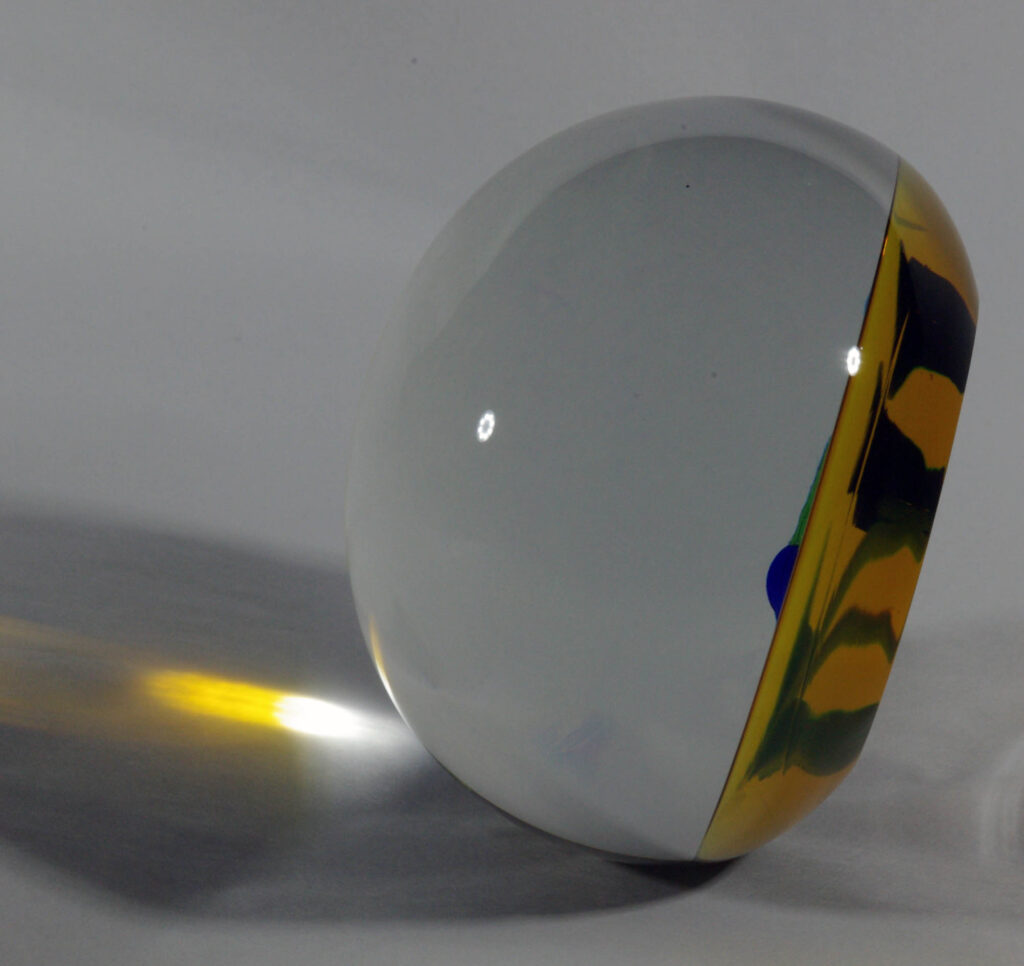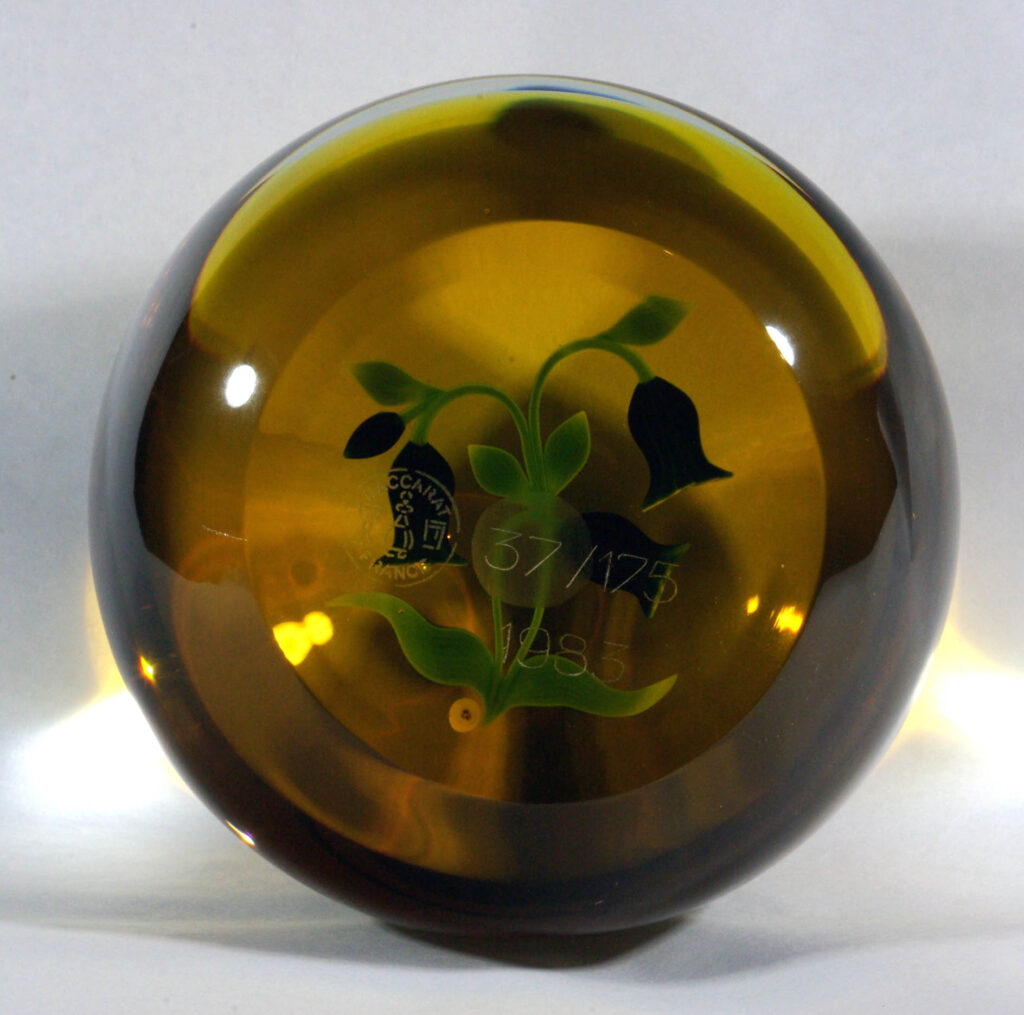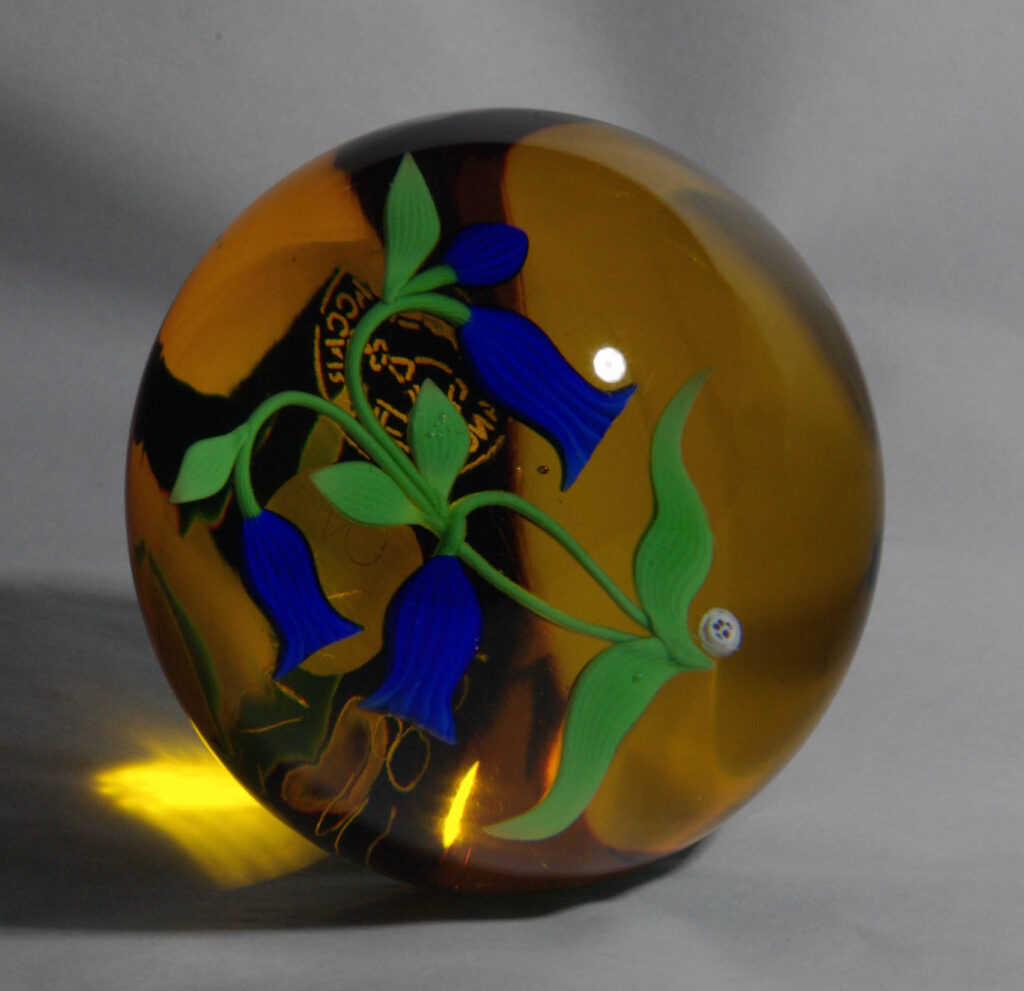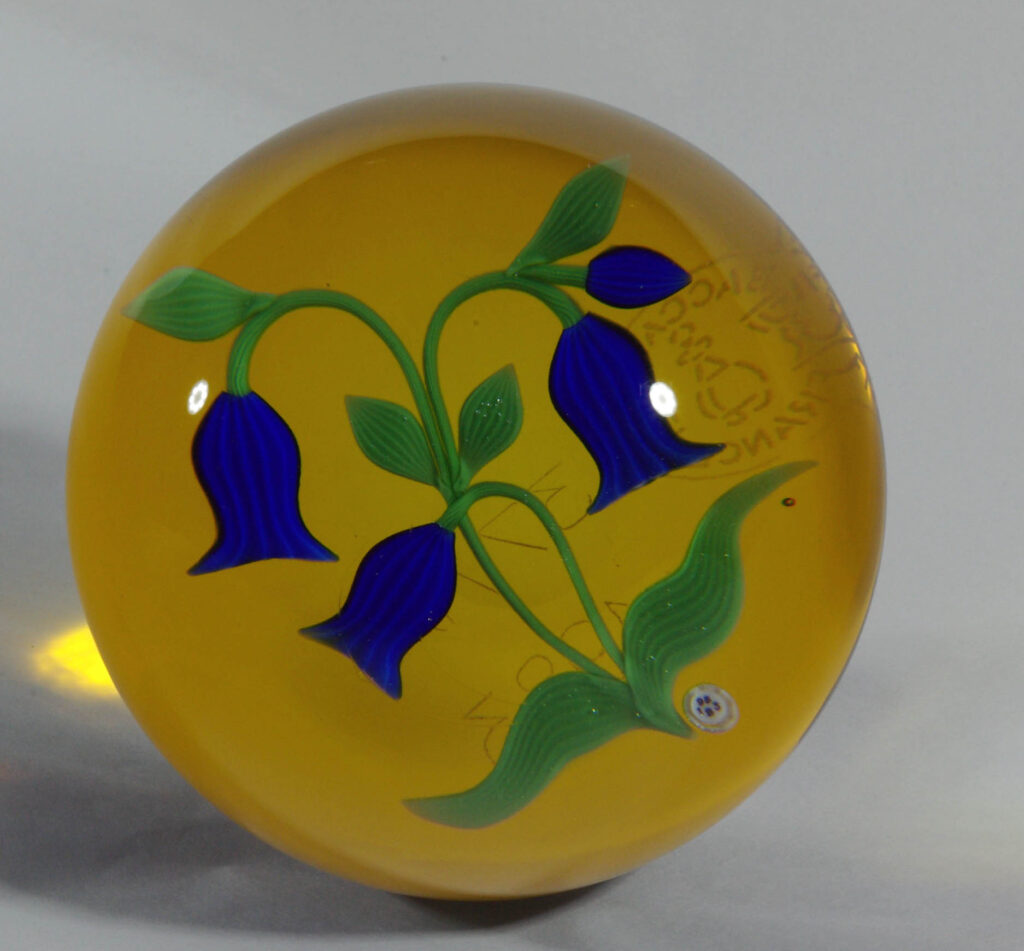 PW2742. Baccarat Modern Museum Piece 1983 Limited Edition of 175 – NUMBER 37. Campanule bleue sur fond orange.
Three blue gentians over an amber flash ground. This gem-like paperweight figures in the most complete Baccarat book ever published, Baccarat Paperweights: Two Centuries of Beauty by Paul Dunlop. Condition is excellent. Limited edition of 175 and numbered 37/175 along with 1983 for the year and etched with the Baccarat logo. Comes with box and original certificate of authenticity. 3 1/16 inch diameter; 2 1/4 inches tall; one pound and six ounces. $475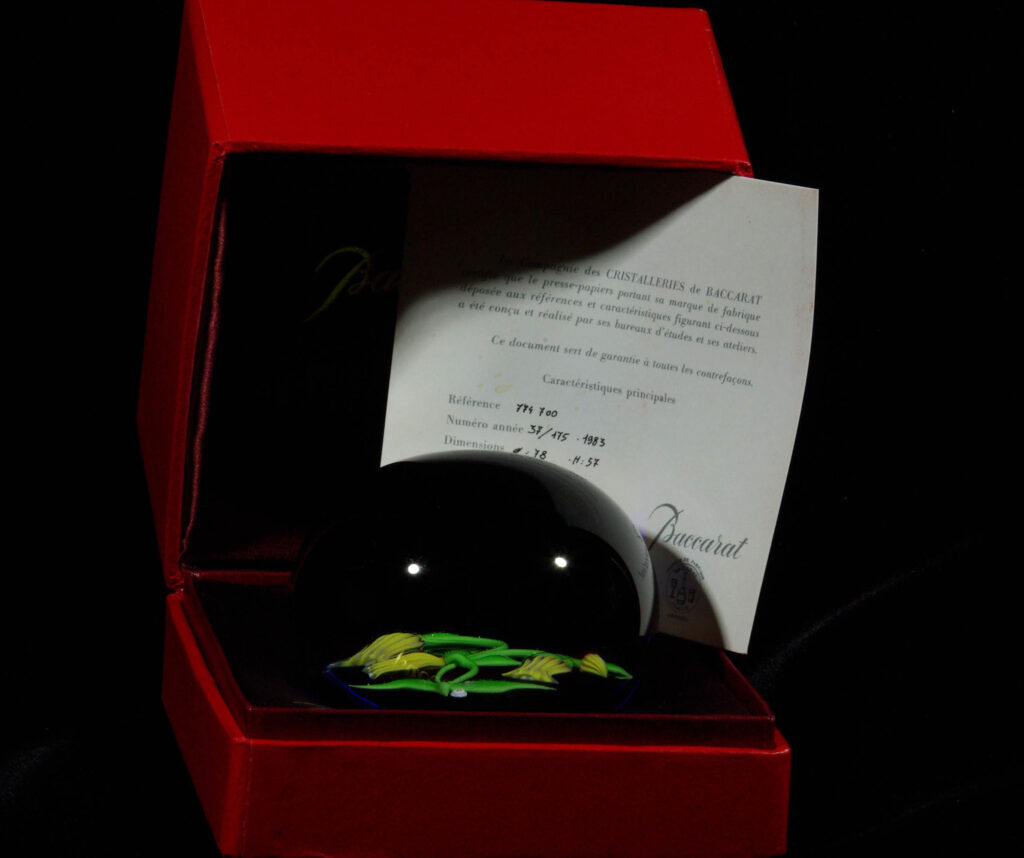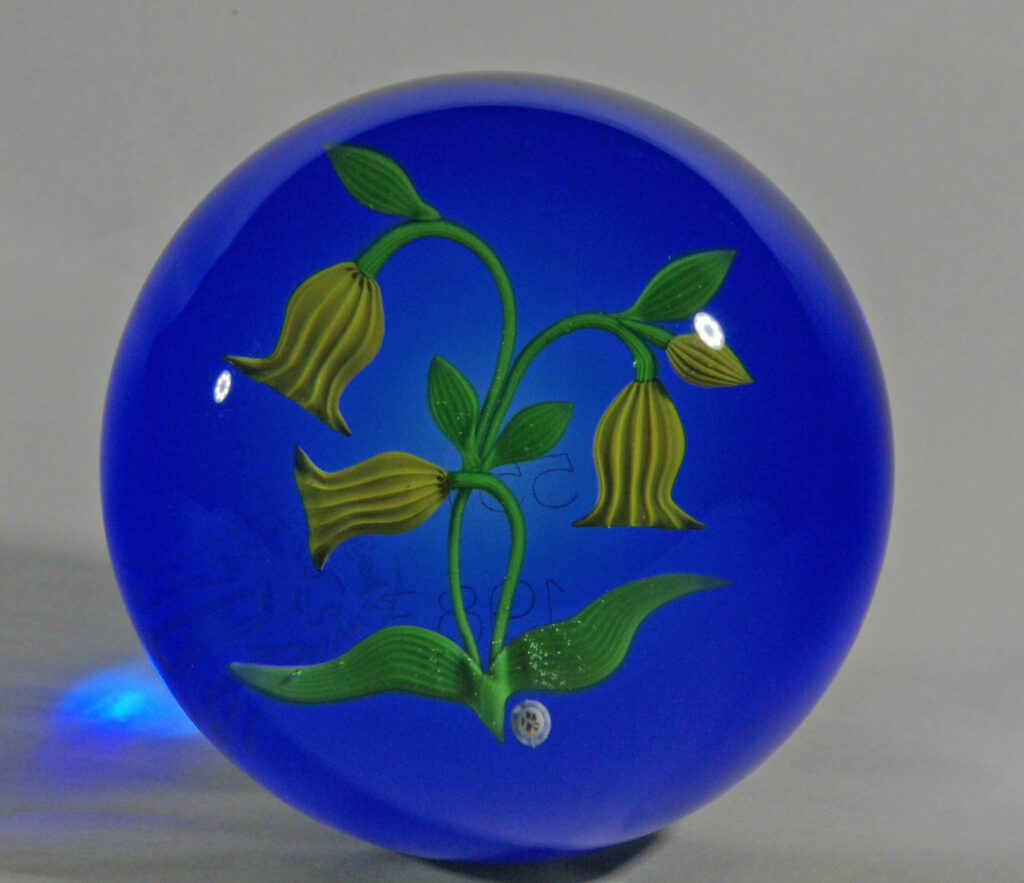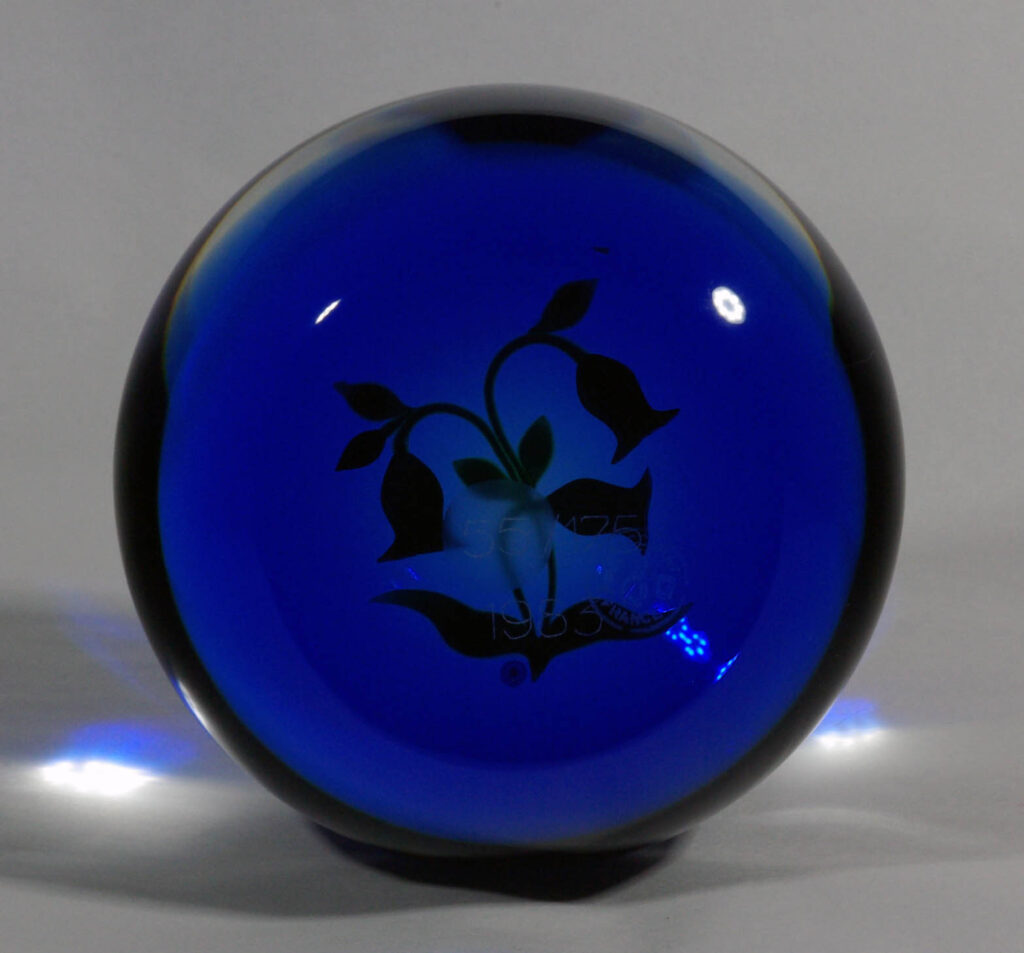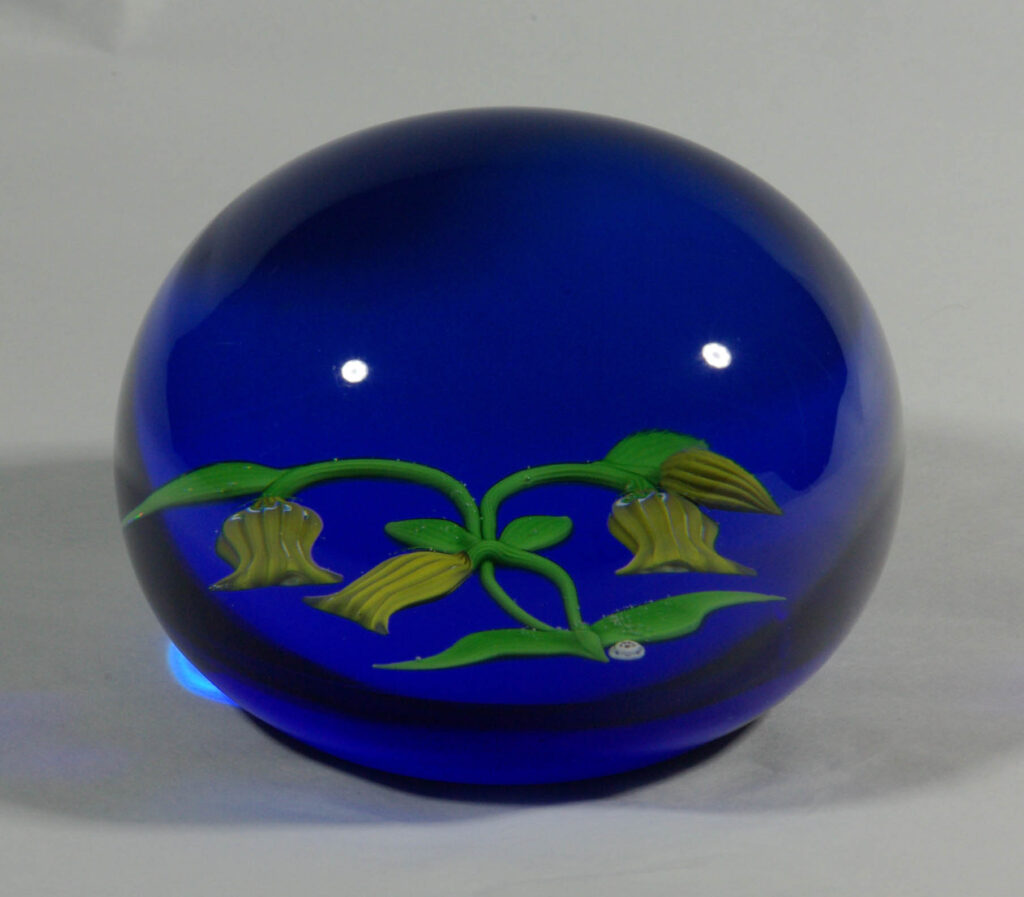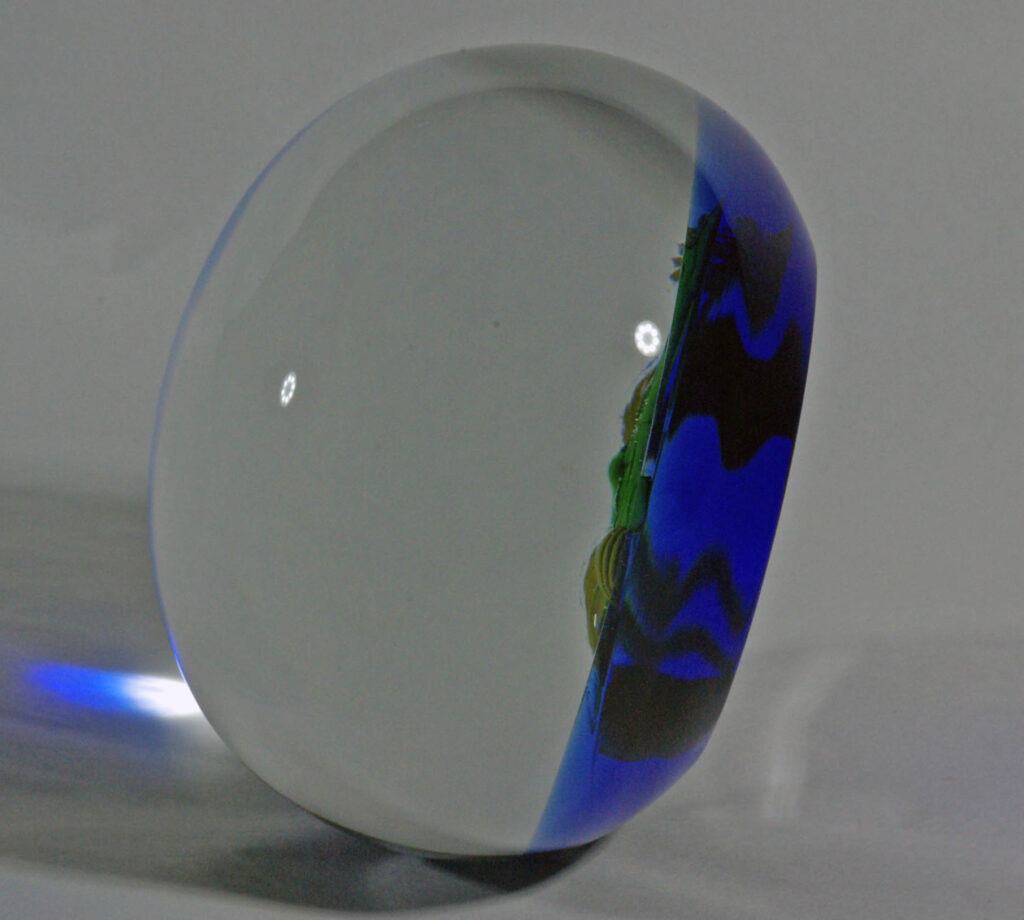 PW967. Baccarat Modern Museum Piece 1983 Limited Edition of 175 – Number 55. Campanule jaune sur fond bleu.
Three yellow gentians over a blue flash ground. Gem-like. Condition is excellent. This gemmy paperweight figures in the most complete Baccarat book ever published, Baccarat Paperweights: Two Centuries of Beauty by Paul Dunlop. Limited edition of 175 and numbered 55/175 along with 1983 for the year and etched with the Baccarat logo. Comes with box and original certificate of authenticity. 3 1/8 inch diameter; 2 5/16 inches tall; one pound and nine ounces. $450