Drew Ebelhare (Colorado, USA) is a modern master of millefiori. His work displays incredible detail and a marvelous balance of color. According to The Dictionary of Glass Paperweights, Drew Ebelhare is "the preeminent millefiori paperweight artist in the United States." His canes are some of the finest ever made.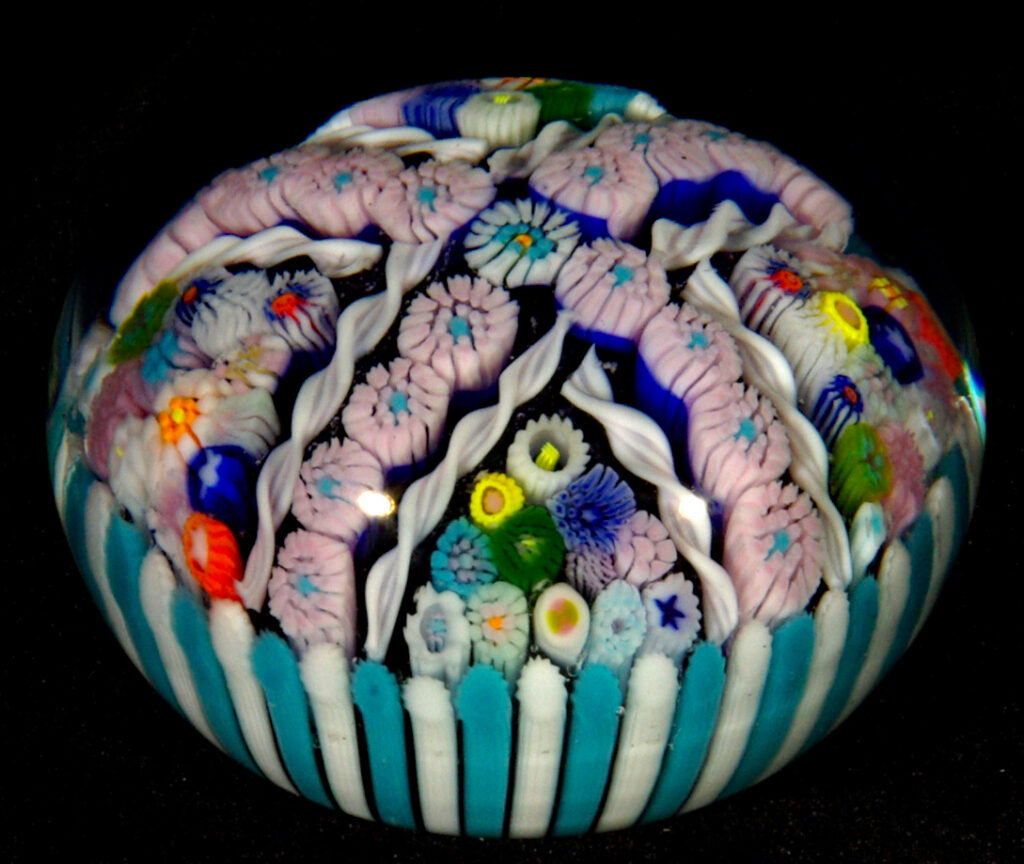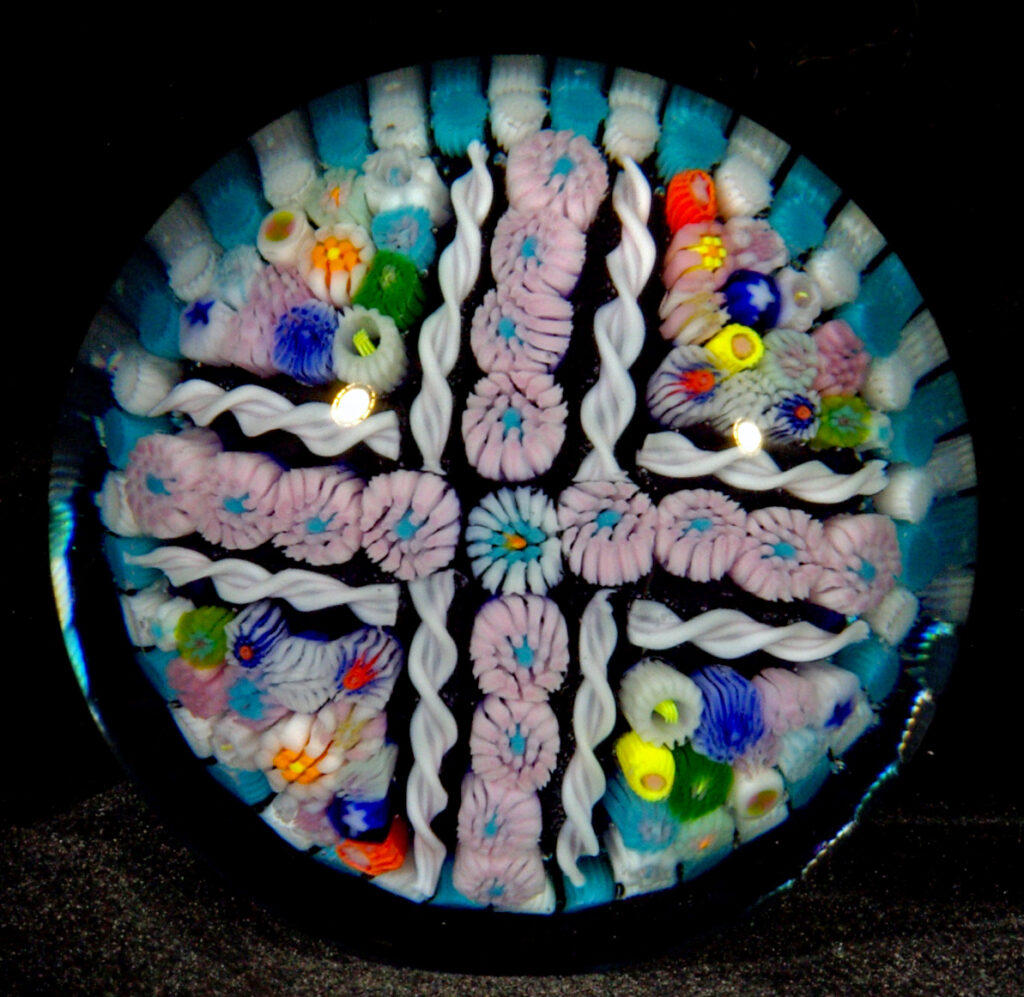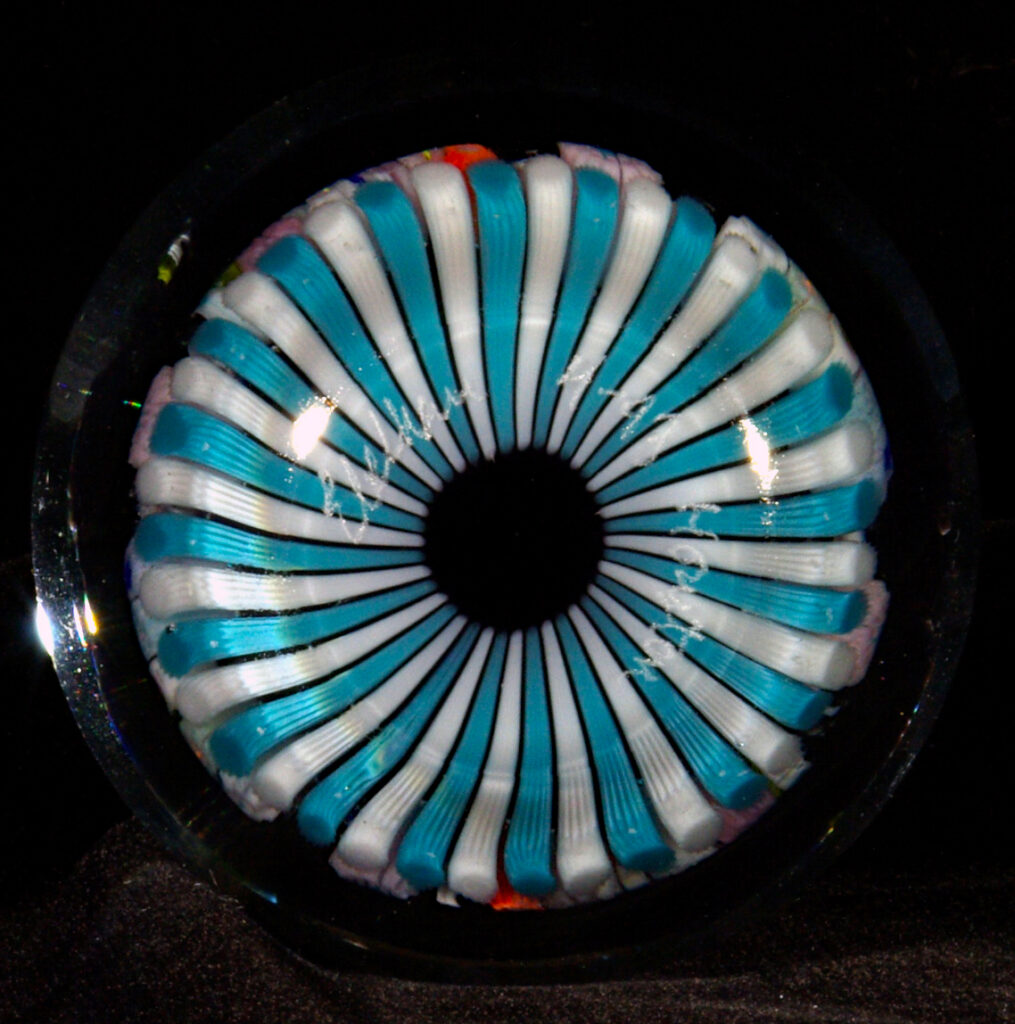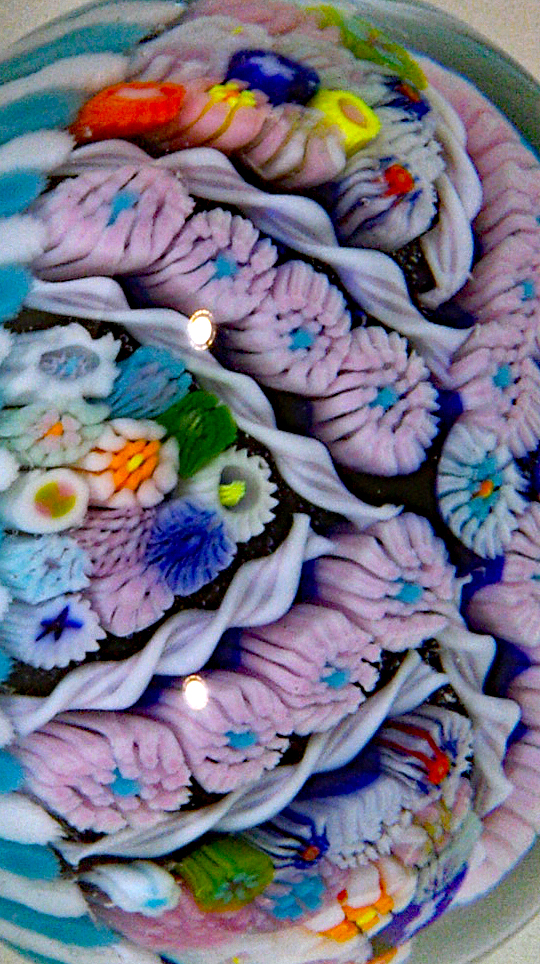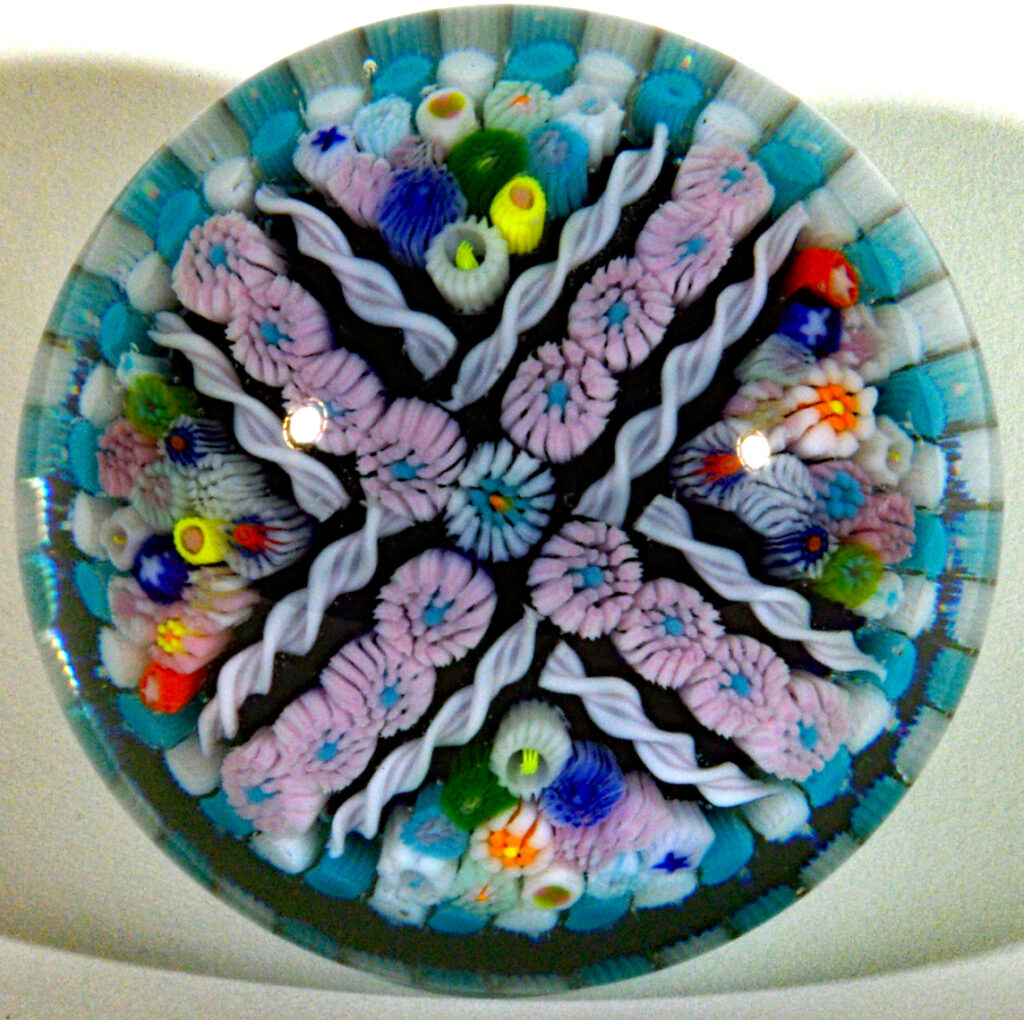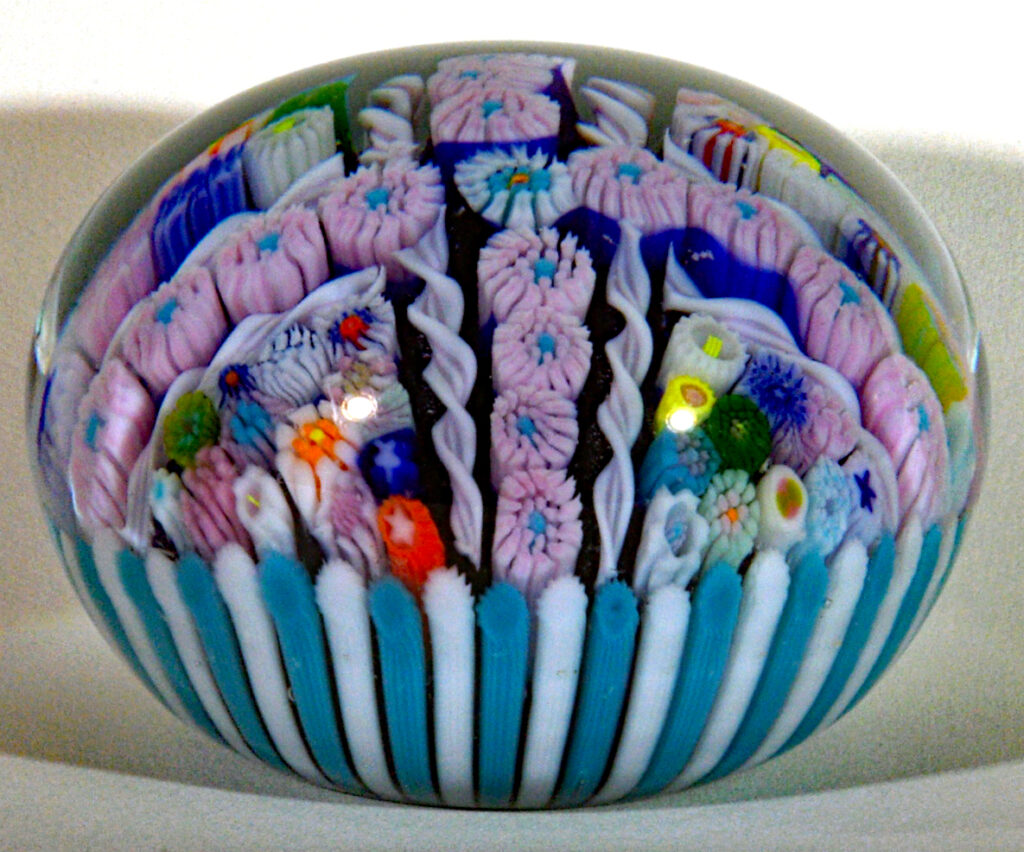 PW237. Drew Ebelhare 1993 Museum piece. I like the way it was built – the old fashioned way with a stave basket. It took a lot of work to make the canes and this complex setup. This is a stunning twisted cane cross to boot. Condition is excellent/perfect. Signed with an E signature cane dead center (it's tiny) and on the base "Ebelhare 04-93 Houston". 2 9/16 inch diameter; 1 15/16 inches tall; ten ounces. $400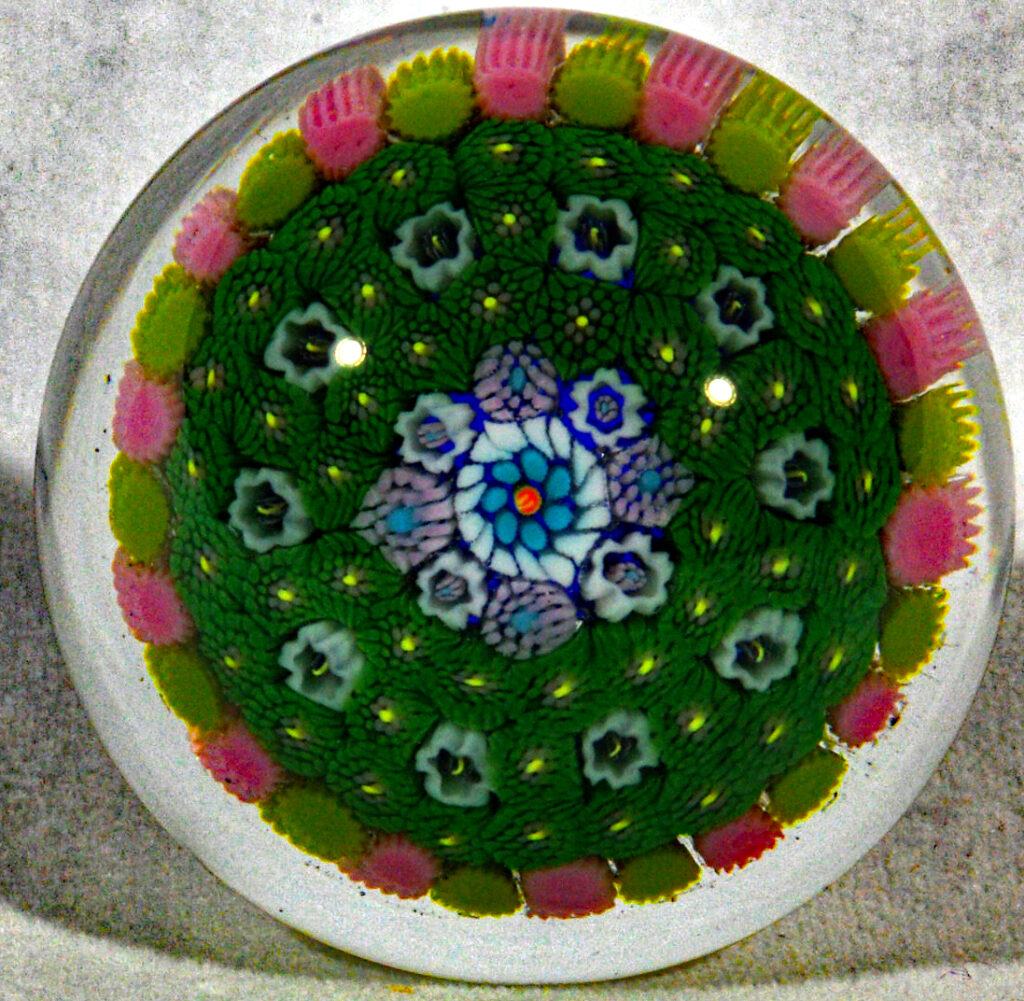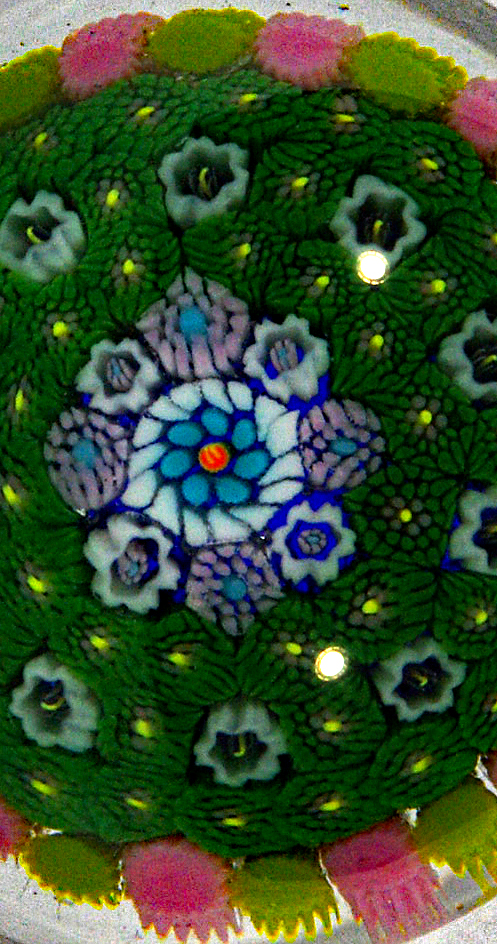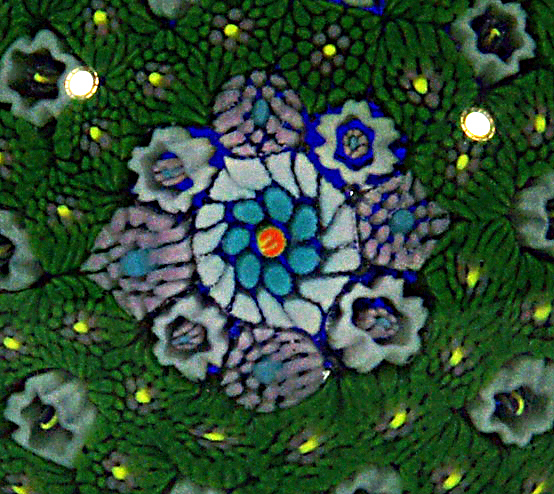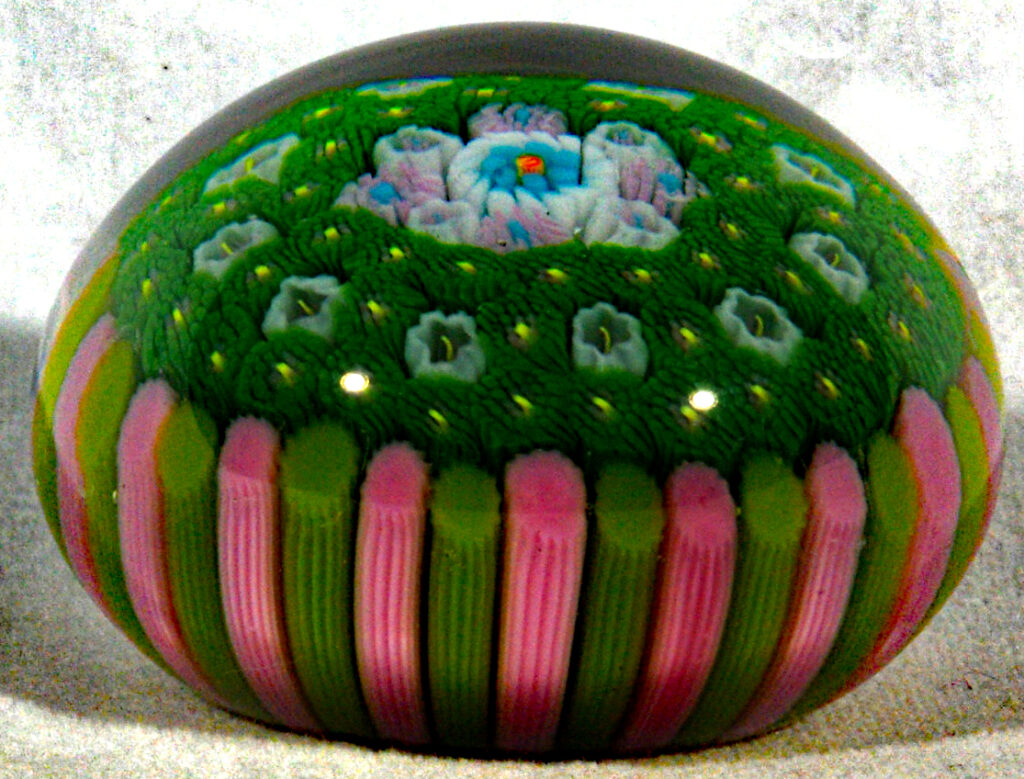 PW2842. Drew Ebelhare 1993 Museum quality piece (small). Five row concentric in the style of Clichy with drawn-in staves. Elegant concentric closepack with Drew's famous millefiori canes – fabulous canes. Signed with an "E" at the center of the center cane and on the base  "Ebelhare 3-93". I have had the pleasure to watch Drew work and to spend time knowing him and seeing many aspects of his art. His goal when making these earlier staved pieces was to honor and emulate the antique Saint Louis weights which were the pieces he most admired from an artistic and technical aspect. He really nailed it in this piece. Please look carefully at the detail in the cane work, right down to the grade of color making the center of the moss green carpet ground with bright yellow centers. Drew is a master of color balancing. A small weight like this displays well with Kaziuns, Whittemores, Clichys, Parsleys, Ronald Hansens, and some of the other nice smaller pieces made over the years. 1 13/16 inch diameter; 1 1/4 inches tall; four ounces. Pristine/New/Perfect condition. SOLD
I took pictures of Drew working in his shop. He's a master.